Unfortunately I did not manage to travel very far away in 2016, but I was able to get to know the English Riviera. I spent five days with my mother in Devon and Cornwall between my school examinations and graduation in May. This was my birthday present for her, because she loves the Rosamunde Pilcher movies, known in Germany. After a long deliberation, we decided to make a bus trip.
Cornwall and Devon are incredibly beautiful. We could not see so much in the few days, but some places really enchanted us. Our first trip was Polperro, a small place known as a pirate bay. Through this picturesque fishing village flows the river "Pol", on which, however, no fishing is operated. The Smugglers' Museum is particularly well-known for its history of the formerly profitable smuggling on the south coast of England.  

St. Ives
Another place I highly recommend is St. Ives. I have never seen such clear blue water in my life, and I will never forget this sight. St Ives is an absolute tourist destination and absolutely not recommended for people who prefer their peace. If you do not have a problem with walking over crowded streets, you should not miss this place. A popular activity in this place is crab fishing, as well as  jumping into the cold water from the highest possible places. I really wanted to try it, but we had too little time.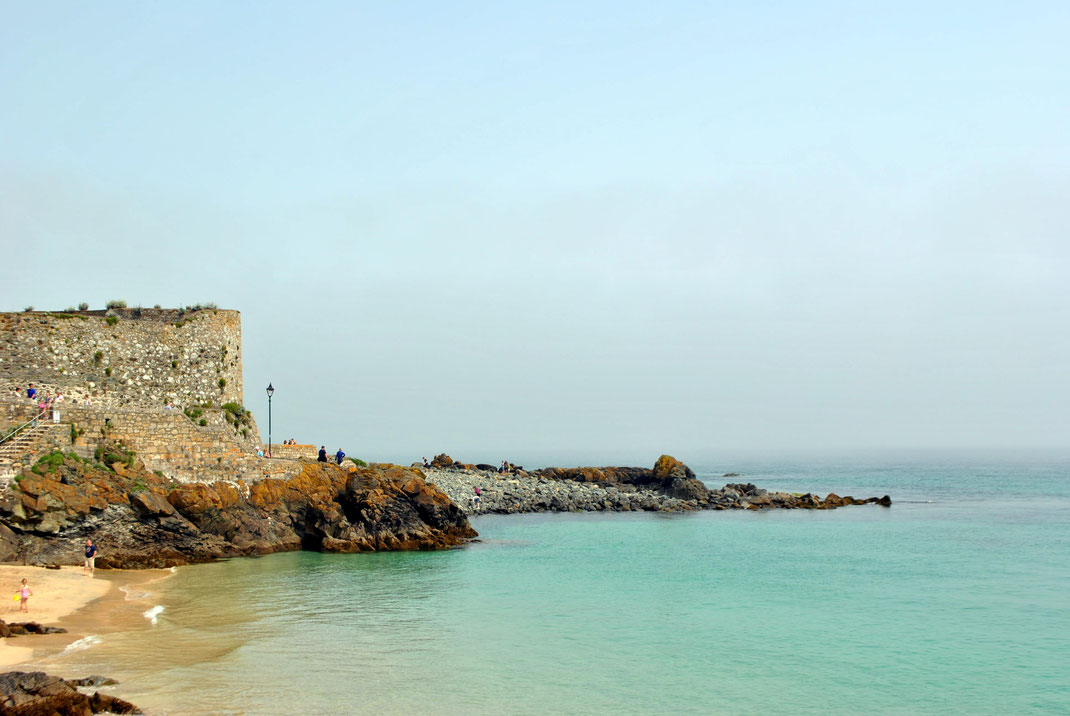 Dartmouth
My absolute highlight was the drive to Dartmouth with a historic locomotive. I felt as if I had just received a letter from Dumbledore himself and I would be on my way to Hogwarts. The locomotive did not look half as magical from the inside as in the Harry Potter movies and the real Hogwarts Express drives  through Scotland, but the feeling still fit. Dartmouth itself is a quite nice place in which you can also go shopping very good. The only drawback of this city are the many too intelligent seagulls. If you do not take care of your food, like a dog on his bone, you might have to stay hungry there ... or eat indoors.
What I also loved was the food in Cornwall. I've always been told that the English can not cook, but that's not true. Especially sweet things taste so good. I am a huge fan of Cornish Pasties and Fudge since I was there. I knew Scones with Clotted Cream before, but I have to admit that they tasted much better on the island. The combination of meat and mint is also not as bad as most people think. I have really fallen in love with the UK during these five days, and I hope I will soon be able to discover more of this island.