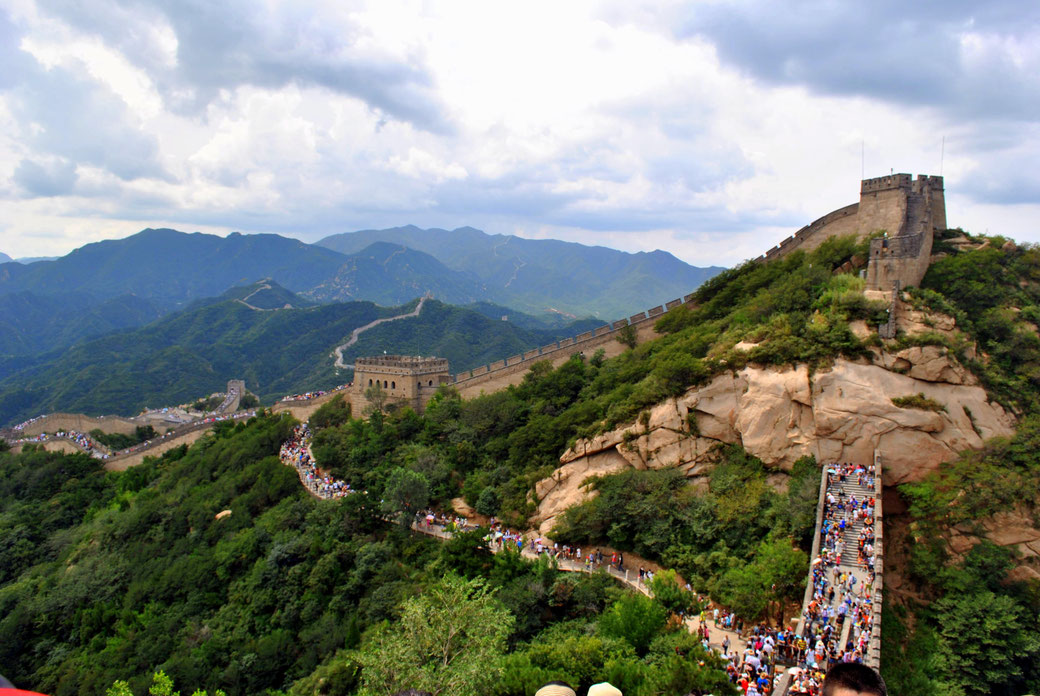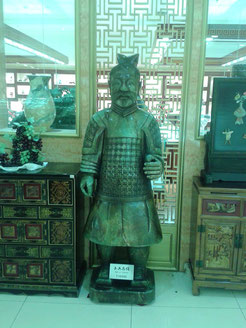 If you go to Beijing there is one thing you should definitely see: The Great Wall. During my vacation in China I stayed in the Drum Tower Hostel for a while and this hostel offers to book trips and guided tours to special places around Beijing. I had no idea how to get to the Great Wall, so I decided to book one of those trips to Badaling which was quite an experience.
My Tour guide was called River, because the Chinese name is too hard to pronounce for foreigners. I have still no idea if River was a man or a woman, this tour guide just looked crazy. River picked me up and showed me the way to a bus where people from other hostels booked the same tour. We were a small group with some women from Denmark, a guy in my age from Japan and an Israeli Family. Our first stop was at a Jade factory, where we saw how jewellery and decorating elements were produced. We also had some time for shopping there and after that we got lunch. Lunch was a little bit disappointing to me, because we got the food you could get at any Chinese Restaurant here in Germany but not real Chinese food.
After lunch we continued to the Ming tombstone. There was a museum with information in Chinese and English and it was very interesting to walk around and learn something about the emperors and Chinese history. After the Museum we saw one of the 13 Ming tombstones and had a great view from the top of a building.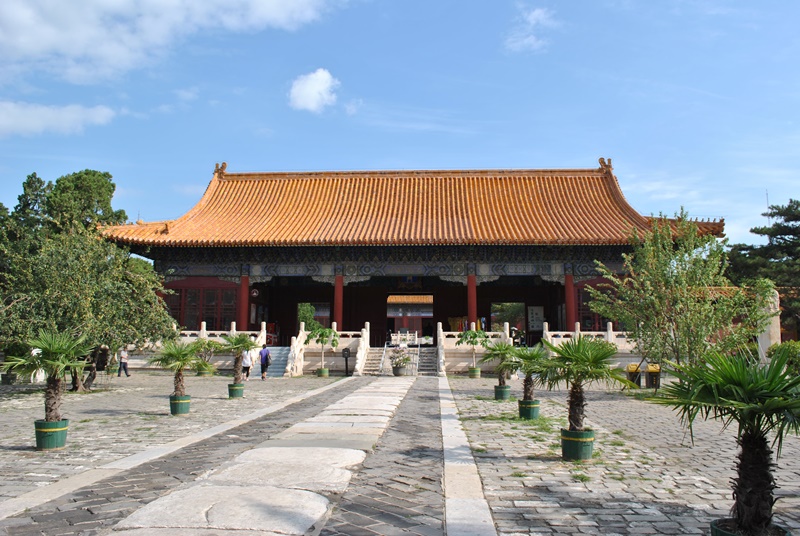 Then we continued to the place I wanted to see so badly: The Great Wall. There are some parts of the Great Wall you can visit as a tourist and the most famous one is Badaling. If you want to go hiking on the wall I can really recommend you to choose any part of the Great Wall but not Badaling. It was so overcrowded there and it really took some time to find a place to breathe and enjoy the trip. We got on the wall by cable car, which was quite cool. You can also go by feet, but we just had an hour so we had no choice.
I walked along the wall with the guy from Japan, because we both had no friends there and, you know, it's better to not be alone.  We walked along the wall for 45 minutes which was a mistake, because we had just 15 minutes to go back to the cable car. Walking along the Great Wall is not like a nice walk, it is sport. Even if you go with a low pace and take your time it will make you sweat. Now imagine that we just had 15 minutes for a distance we needed 45 minutes for. I was dying. This trip was totally killing me, but I felt so good after it.
The end of the trip was really relaxing. And I deserved relaxing. We had a tea ceremony back in Beijing and this was so cool. I had some plans what I wanted to do in Beijing and a tea ceremony wasn't on my list but I was so happy I did this. In the tea house we had the opportunity to taste 4 different kinds of teas and do a little bit shopping with special discount. I bought a teapot and some tea for my mom and got a Lucky Man for free.
A Lucky Man is a little clay figure to test the water temperature with. First you put it into cold water, after that you can test if you tea water has the right temperature by pouring the hot water over the Lucky man. When it is hot enough, it will look like he's peeing.
I was really exhausted after this trip, especially after the Great wall, but I would always do it again. Maybe I wouldn't do a guided tour again to have more time and really enjoy every minute.