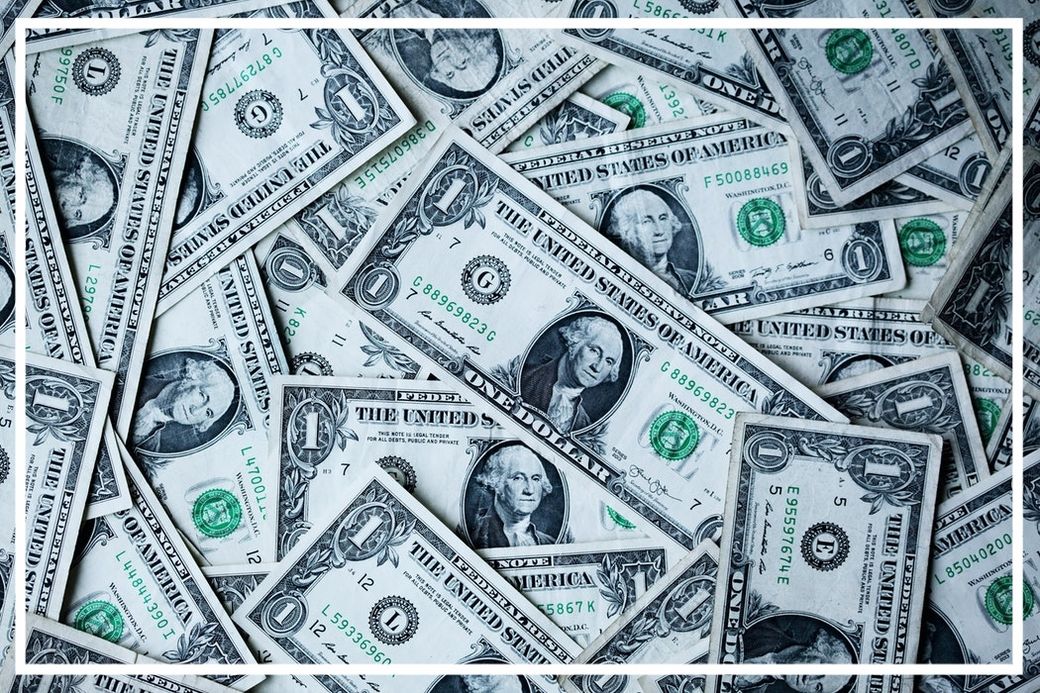 New York is not a cheap city, at least not for the average person. Those who travel here have often saved money for a long time and although most of the sights are worth the money, there are a few things that you can see for free. These six sights do not cost you a cent!
Brooklyn Bridge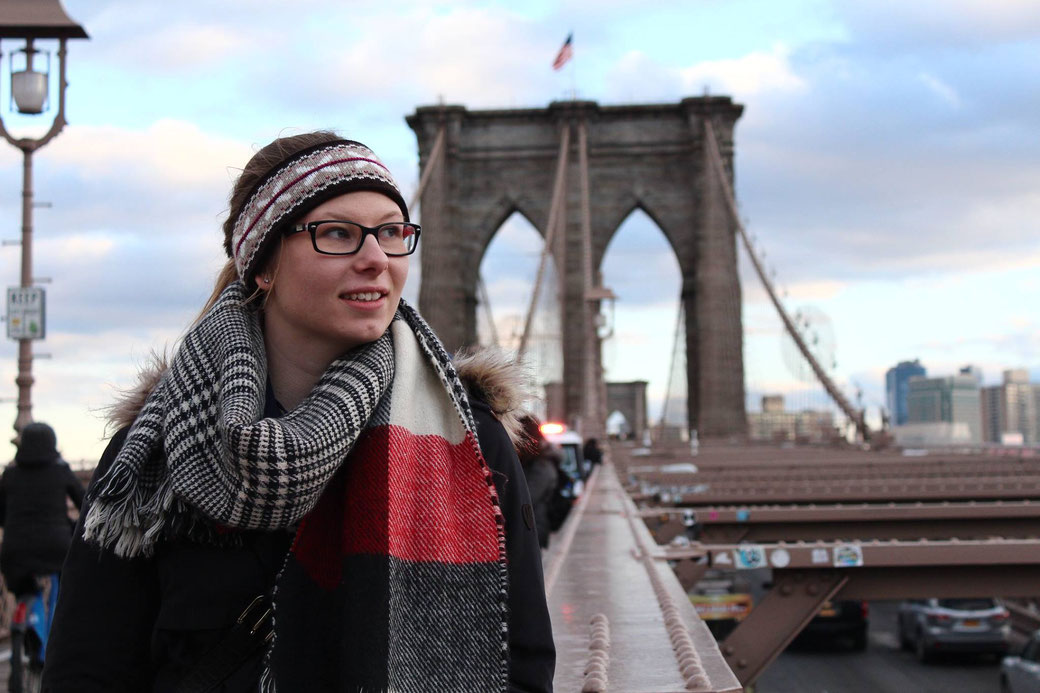 The Brooklyn Bridge is especially recommended for romantic walks in the evening, I can well imagine why, even if I did not have such a walk. Although it is forbidden to attach love locks on this bridge, some couples try it again and again.
The bridge is one of the oldest suspension bridges in the US,  is about 1.8 km long and leads over the East River. There are beautiful parks in Brooklyn that you can visit after a walk, and from the other side, it's only a 20-minute walk to the 9/11 Memorial.
Little Italy and Chinatown
Little Italy and Chinatown are next to each other and at the right time you have a nice little holiday on vacation. When I was in New York, the Chinese celebrated their Lunar New Year. I've always wanted to experience that in China, which I have not managed so far, but at least in New York it was properly celebrated. If this had not been a holiday, we would also got traditional Chinese food here. But after the shops reopened, they were so crowded we could not get a seat. In addition to Chinese food you can also go to a temple and admire traditional decoration, or buy if you like.
Somewhat less exotic is Little Italy, but also here you can spend some time. Anyone who wants to, can eat here very reasonably priced, or do some souvenir shopping. I was also very excited about the many beautiful graffiti around Little Italy and China Town. These are not just scratched on house facades, but real art. The area is like a big free gallery.
Times Square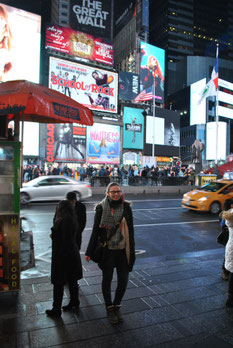 Real New Yorkers avoid this place in most cases. It is really busy with tourists and of course locals try to exploid these tourists. That can be very expensive!
Nevertheless, you should not miss this spectacle of billboards and a little window shopping is worthwhile here. You should not buy souvenirs here, because these are incredibly expensive. Just do it in Little Italy or China Town
In addition to a sea of lights, the Times Square also offers a lot of street performers and from time to time events take place here, such as live music, sports and yoga trainings, flash mobs, boxing fights and much more.
For foreign tourists, it is of course very tempting to celebrate New Year's Eve in Times Square. You should know that it is very crowded here. Some people come here days before, to catch the best spot. Whether it's worth it, you have to decide for yourself.
American Museum of Natural History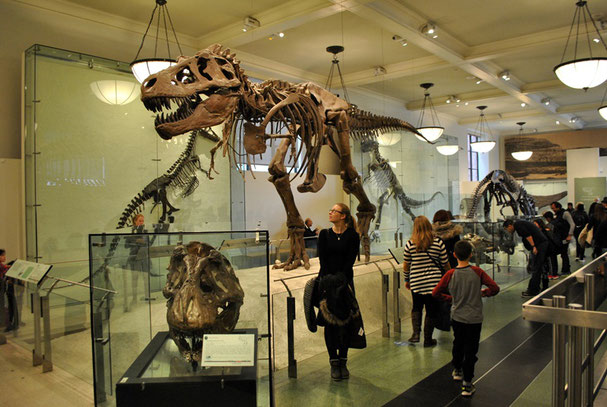 The American Museum of Natural History is a "must" for every low budget traveler in New York for a very simple reason. Here you can learn something without having to pay a dime for it.
There is a Payl-what-you-want price in the AMNH. This means anyone can pay for what they can afford or even go to most exhibitions for free. Suggested prices are between $ 23-13. For the special exhibitions you'll have to pay extra.
Without special exhibitions you can still spend a whole day in the museum. This is especially worthwhile if the weather freaking out.
Central Park
Everyone who comes to New York should see the Central Park, the season really doesn't matter. I was there on a sunny Winter day and it was super nice. Because the park is so big, there is so much to discover. The gray squirrels fascinated me at that time. You could even feed some of them.
The park offers so many opportunities to spend a day. In summer, there are free Shakespearean shows that you can watch, you can enjoy a wonderful view of Belverde Castle, look at an obelisk or search for the hidden survey bolt. The last may sound interesting at first, but it is actually quite hard to find the bolt used in the 19th century to measure the city. These bolts were in the ground at every intersection in New York, but the one in Central Park is the last one you can see.
Unfortunatelly, I did not find it.
Wall Street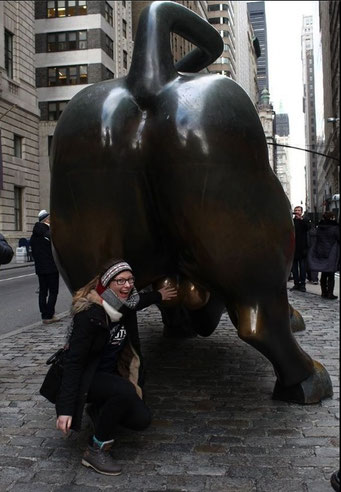 For people who are not particularly interested in the economy, Wall Street may not seem attractive. However, as this street is very well known, I would still recommend to have a look. The road at the south of Manhattan forms the hub of New York's financial district and provides an excellent destination after tours to the Statue of Liberty, Ellis Island or the 9/11 Memorial.
Incidentally, the largest stock exchange in the world is in Wall Street number 11. Everyone has seen the balconies of the building on television. Unfortunately, there are no tours here.
A special attraction in this street is the  Charging Bull. The bronze statue is intended to symbolize the optimism and success of finances.
The low-budget traveler should definitely pet the bull's balls. This may sound strange, but it should bring luck and wealth. Maybe it helps.
The Wallstreet is best experienced during the week at times when people are working here. In the evening or at night, this street is as good as dead and at the weekend mainly tourists are here.