To say New York is a big City seems a little bit underrating.  Most people tend to forget that New York City is so much more than just Manhatten, although the most popular Sights can be found here. I already wrote about sights you can see for free, or on a very low budget. My Top 5 favourite sights may cost a little bit more, but are totally worth their price.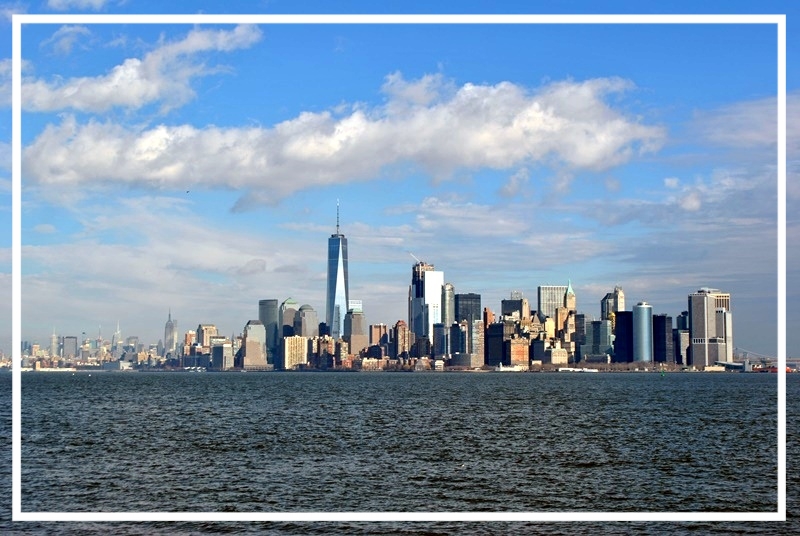 Lady Liberty and Ellis Island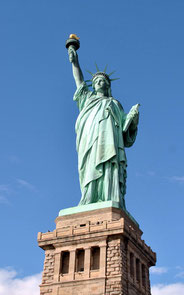 It's kind of funny that a present from France is one of the most popular sights related to New York. 
A trip to the Statue of Liberty is a must for every New York trip. It is such a famous sight, which should welcome the migrants coming to New York and showing them that this is a country of freedom. 
The Liberty Island is a very beautiful place even on a cold winter day. You can have a look on the beautiful skyline of New York and do a little souvenir shopping here, but be careful it's quite expensive. 
I would always recommend to combine the trip to the Statue of Liberty with a visit on Ellis Island. You have to pay the ferry anyway and a stop at Ellis island is included in the price. It's so impressive to see where all the migrants arrived after a long travel by ship years ago. In the museum you can learn a lot about migration and try if you'd pass the citizenship test.
The museum was very interesting for me because my grandma asked me to search for some relatives, who immigrated to New York many years ago. On Ellis Island you have the chance to search in a register and I really fond them. 
One World Observatory
I love high building, especially when I have the chance to go on top and enjoy a beautiful view. I was told by so may people to go on top of the Empire State Building, but I didn't. Simply because I found a higher building. From the One World Observatory you can have a look over New York from 406 m above the ground. That is really impressing.
The One World Trade Center isn't just interesting because of its high. It's also a very important piece of the New York history after 9/11. During your stay you can also learn about the process of building this giant skyscraper and what it means to the inhabitants of New York and the United States. Another cool thing here is the elevator. It has a screen that shows how New York has developed from the first Settlers til now, as you go higher and higher. 
I can really recommend to go there in the afternoon, because it is very beautiful to see the sunset over the Statue of Liberty or the Empire State Building from here. 
Central Park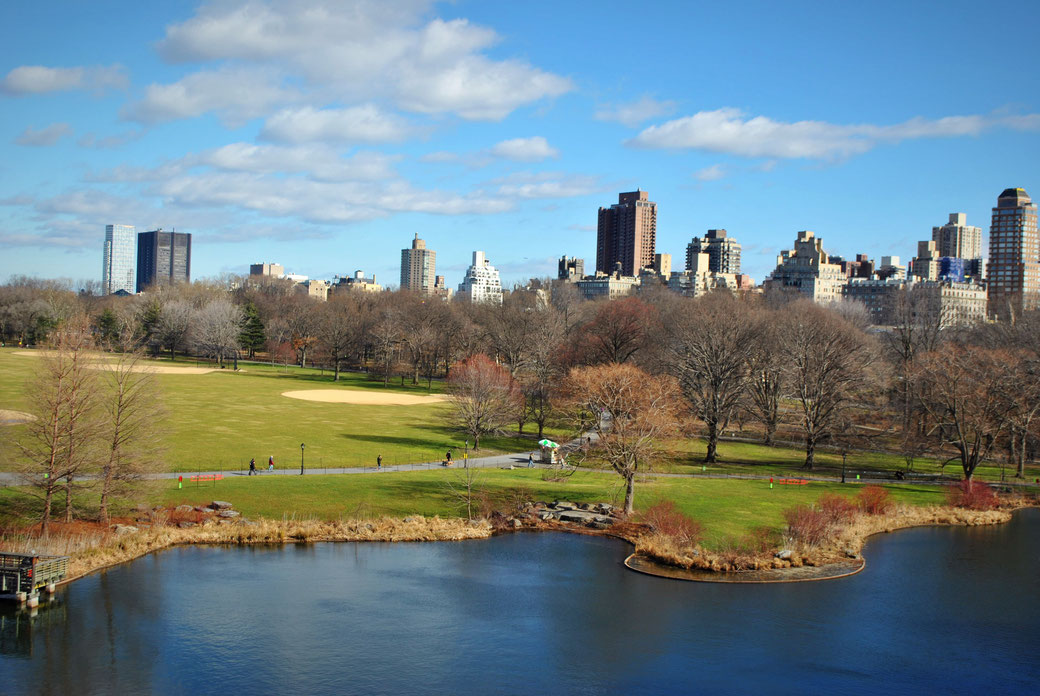 I already wrote about Central Park in my low budget travelling article. There is really a lot you can do here and if you spend some more days in New York, take day or just a half day off from you travel and enjoy the nature. 
There are so many activities you can do here, like ice skating in Winter, having a picnic, feed squirrels, watch a Shakespeare play or even go to the zoo. 
If you are interested in Arts you should also visit the Metropolitan Museum of Arts, which is located in Central Park. This museum has also a nice rooftop, where you can sit after a long walk and enjoy a coffee or a cold drink.
Natural History Museum
Especially on a rainy day, or a day you don't want to walk around the city for hours, go to the Museum of Natural History. For the normal  exhibitions entrance you can pay and much as you like or even go in for free. 
Sometimes the additional exhibitions are also very interesting. So if you can afford it, I would recommend to see them too. 
I really liked to see the skeletons of dinosaurs and the exhibition about the first humans, like Lucy. Lucy was one of the reasons I really wanted to visit the museum, but unfortunately she isnt in the AMNH anymore.
Madame Tussauds
I just love Madame Tussauds or also other wax figure cabinets, no matter where I am. It is such a funny place. You can be very creative when it comes to take pictures with the figures. I was also very curious about the celebrity figures, because most times they look quite different from my imagination. For example: I didn't know that Robbin Williams was so short and Morgan Freeman is much taller than I expected. 
The is one normal exhibition and two additional ones that need to be paid extra. When I was there The additional exhibitions were about the Ghost Busters and the Marvel Universe. In this case we could see the figures of the New ghost Busters movie and the Avengers with our normal entrance ticket. But to see the old Ghost Busters and to watch a 4D Marvel film we had to pay extra. 
Normally the entrance fee for Madame Tussauds is quite expensive, but I have a little trick for you to try. Go inside, have a look as if you are really interested, but then leave and say something like "I guess the price isn't worthit" or "It's too expenive" when you are outside. There will be someone from the museum immediately and give you some discount. I experienced this several times on times square. This way we got 50% discount and only paid 17 $ for the normal exhibition.