During my road trip through Germany, Heidelberg Castle was one of my go-to places. I have to admit that I went to Heidelberg quite unprepared. The castle was on the way to my relatives in Speyer and I was told by some people that Heidelberg is very beautiful and a trip would be really worthwhile. Well, the people who told me are both blind, but I can not really argue with them.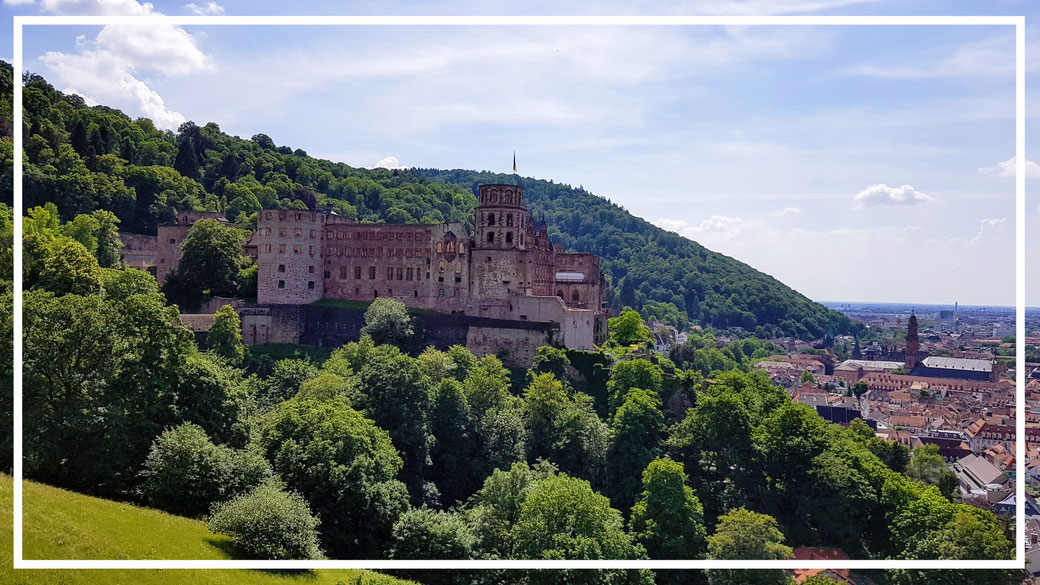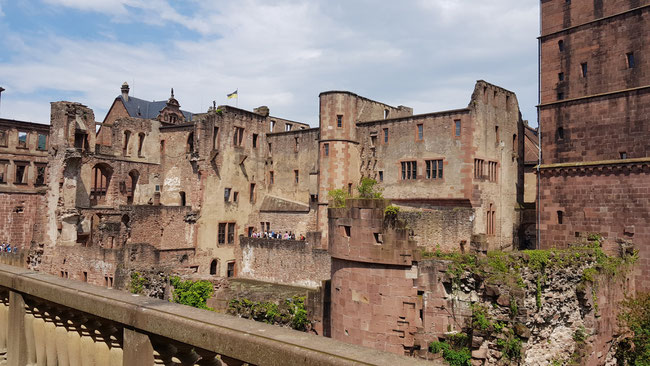 The castle has been a ruin since the 17th century. It was tried to rebuild the castle, but after lightning had set the restored facility on fire in 1764, the plan to restore everything was giving up. Previously, the castle was the residence of the ruler of the Rhineland Palatinate.
If you visit the castle, you will not see a castle in the traditional sense, but a ruin, which in itself is beautifully preserved. I was hoping that I could see the rooms of the castle, but unfortunately that is not possible. You can only go into some rooms, such as the barrel building or the room with the pharmacy museum.
There are two wine barrels in the Barrel Building, one of those is already very large and the other just huge. I'm not sure why exactly someone would need so much wine, but it seemed to be the ruler's favorite drink
The pharmacy museum is included in the price of the castle ticket. It's really interesting to see how medicine and drugs have evolved over the centuries. Today, I could hardly imagine eating dried beetles to cure a disease, but if there was nothing better, at least the placebo effect was a good help.
Especially in Spring and Summer, the gardens are very nice. A small walk around the castle grounds is really worthwhile. From here you also have a wonderful view of Heidelberg.
The entrance to the castle costs 7,00 € for an adult. Here is also the mountain railway ticket included, which justifies the price. The Heidelberg Castle is easy to reach by car, it is well signposted and there is plenty of parking in the area. The castle itself is on a hill that you have to climb up first, as far as I know there is also a train with which you can go.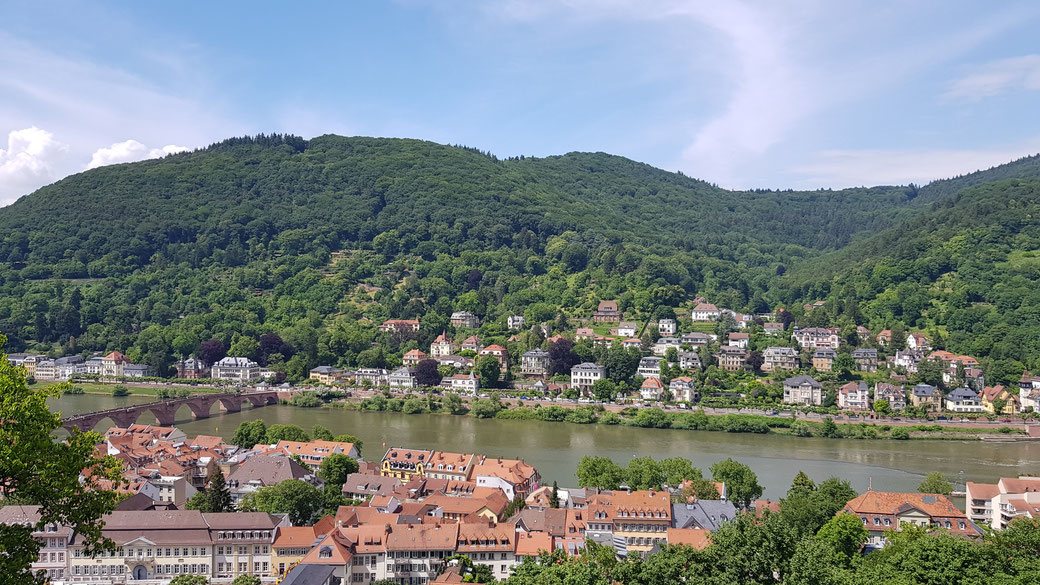 After the castle I can only recommend to walk through the city of Heidelberg. I especially liked a small shop in a pedestrian zone, the "Zuckerladen". In this candy store I felt like a child again and was confronted with an absolute sensory overload. I have never seen so many sweets from so many different countries in any store.
Anyone who comes to the store and does not say loud "Moin" or "Hello", is sent outside the door by the owner, so you can practice to greet. The man is actually a really nice person, but this seems very important for him.