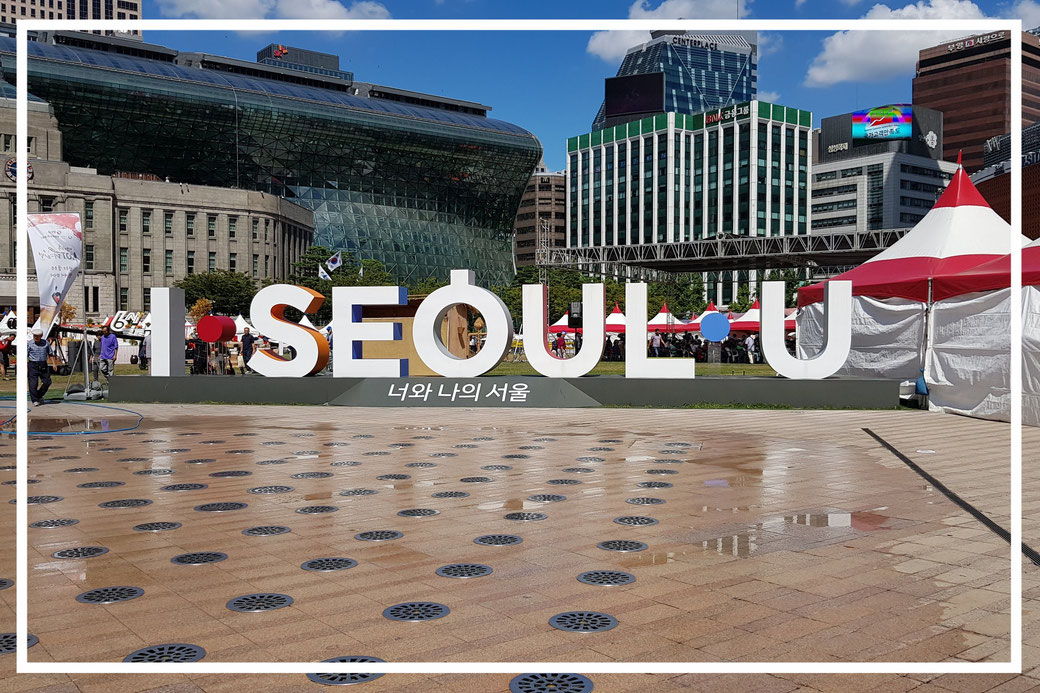 This summer I fulfilled a long-awaited dream and finally flew to Seoul. My grandma just said: "Another Asian city! You were already in China. That's the same thing. " But that's totally not true. My fascination for China was awakened in childhood by stories like Jim Button, South Korea and the capital Seoul have a very different meaning for me. That's why it was a completely different thing to fly to Seoul, even though it was quite familiar there.
K-pop and K-drama are to blame.
I do not remember exactly when it started, but sometime when I was a teenager, a friend showed me a video that was both strange and somehow interesting. "Mr. Taxi "by Girls Generation was the first K-Pop song I've ever heard, not the best way to start, but I think it was enough to make me curious, followed by" Gee ", the dance steps, the hours of surfing on YouTube with the subsequent discovery of Super Junior, Big Bang and 4 Minute. I've absorbed everything the Internet has to offer to the world of Hallyu Stars. It even went so far that I learned Hangeul one evening. However, I still do not speak Korean.
In the last years I started to get in touch with the other side. A newspaper article brought me to the book "The Girl with seven names" by Hyonseo Lee, which absolutely captivated me, and soon I started reading more books about North Korean refugees, "In Order to live" by Yeonmi Park and "Escape from Camp 14," which tells the story Shin Dong-Hyuk are books that point out very different perspectives on the same subject and made me think about the problem. Korea seems to be very similar to Germany in some points.
My interest in Korean culture has been fed more and more through the internet. I learned to cook Korean, watched drama series, and finally, after years of waiting, had Korean adopt-students. The fact that I fly to Korea once had always been logical to me, but I never thought it would happen that fast.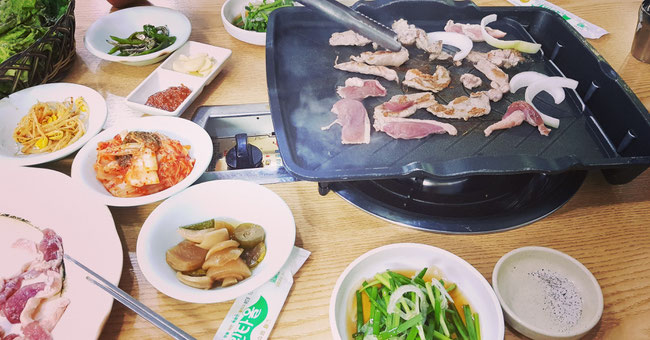 Our first day was very short due to the fact that we landed at 5 PM. But that was not bad, after 12 hours flying time, you only want a soft bed. Our hotel was in the Insadong district, which had a street food street nearby, where we went looking for something to eat.
That it is not easy to find something to eat for my boyfriend, was clear to me from the beginning, because he generally eats only what he already knows and definitely not spicy. To our bad luck we ended up in a diner, where no one spoke English. I just picked something on the menue that I thought could taste good. To my surprise, it was Korean BBQ, which I wanted to try anyway.