When I go to a city I've never visited before, I always look for the highest building I could visit. I really like the view you can have from the top floors of skyscrapers, that's why I love the Oriental Pearl Tower of Shanghai and the One World Observatory in New York. 
The Lotte World Tower isn't really high, compared to other buildings like the Burj Khalifa, but it offers so many opportunities to enjoy your time there.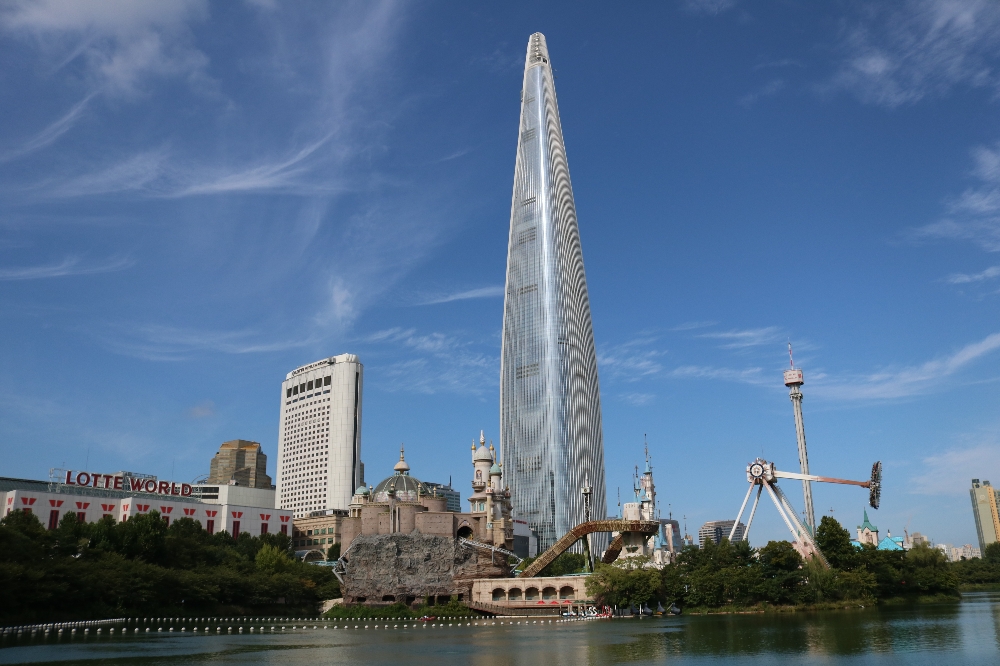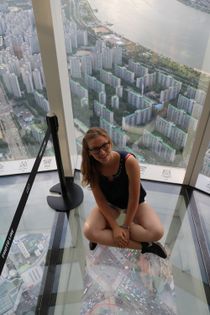 The Lotte World Tower is located next to the Lotte World Mall, a great place to go shopping and have lunch or dinner. From here you can easily find the entrance to the tower by following the signs in the mall. 
The tower is 555 meters high and you can visit floors 117 to 123 by the Sky Shuttle Elevator. The observationdeck is divided into different floors, which give you a great view over Seoul city. 
My personal highlight was the glass-bottomed part, even though it was quite small. We had luck that there were not so many people on the observation deck, so we got some cool pictures without standing in a queue for a long time. 
I also loved the opportunity to go outside on one floor. It wasn't that windy there because you're standing in front of a glass front. But as there is no ceiling it is warm and sunny. 
I can definitely recommend to go there! There are so many opportunities to spend your time. The price is totally okay compared to other buildings like the One World Trade Centre. We paid about 22 Euro per person.