Hiking in England? For a hobby that usually takes place in the mountains are, England seems pretty flat. Anyway, anyone coming to the South of England should pack their hiking boots, because here's the Coast Path, which is not only one of the best ways to get beautiful views of the ocean, but sometimes can also be quite challenging!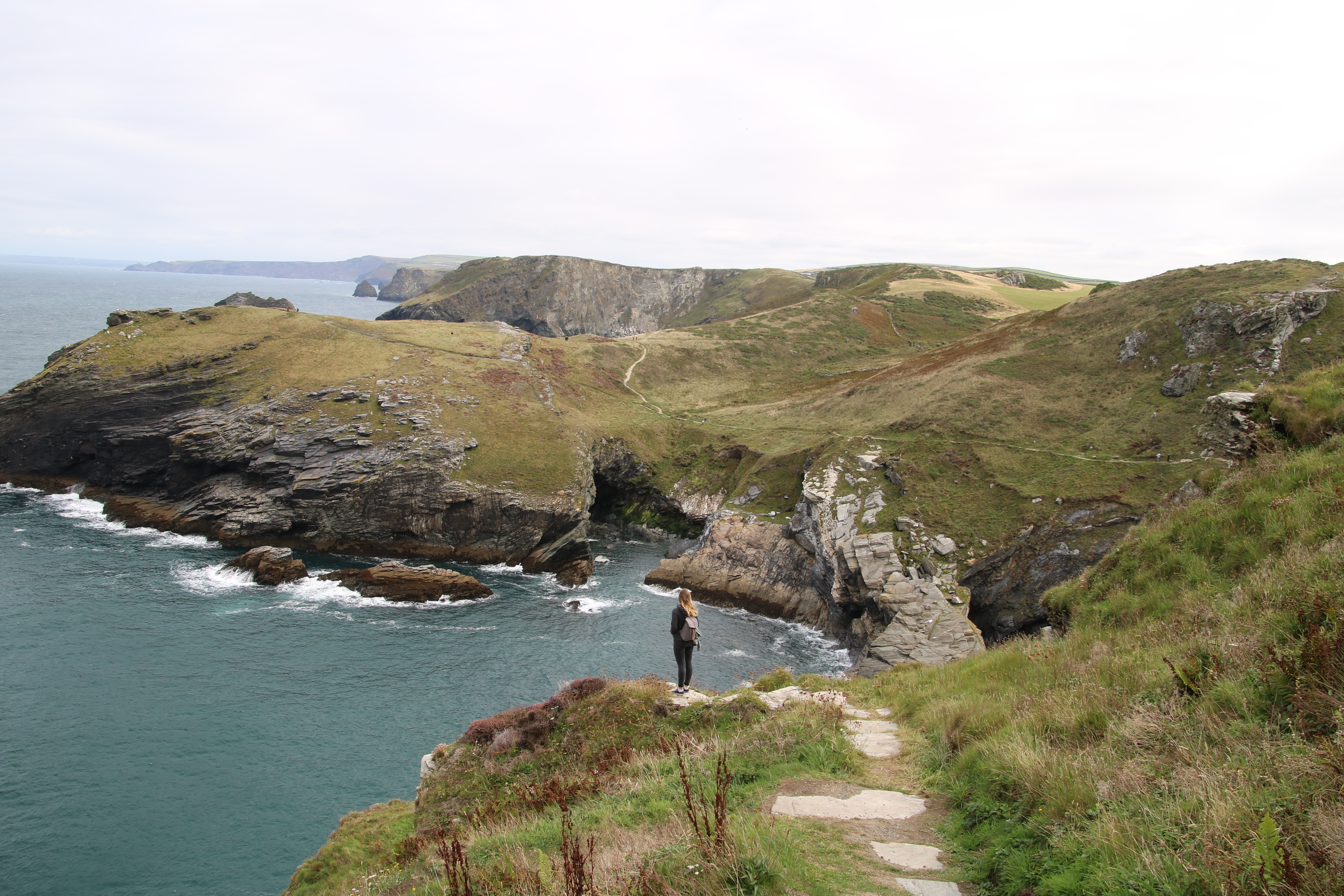 The South West Coast Path is one of the best ways to explore the South of England on foot. The long distance trail runs from Somerset along the Devon coast to Cornwall and ends in Dorset. Who walks on it in one piece covers a total of 1014 kilometers. It should be clear that the entire hiking trail is not suitable for a day trip. If you stay at the coastal cities you will always find the Coast Path there and I can only recommend to take a walk on it, because often you can reach places with fantastic views.
Why the Coast Path is for everyone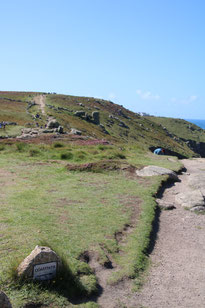 The Coast Path offers a walking trail for anyone who can walk well. So if you are good at walking and have no physical limitations, you can start hiking right away.
In most cases the path is not physically strenuous, but to reach the best places you sometimes have to walk a little bit off the path. This is possible in normal sneakers, something slip-resistant, like hiking boots, would always be a good option too. All those people who want to hike for a day trip do not need special equipment.
I can highly recommend to take a camera with you, because the nature along the Coast Path is incredibly beautiful. With a little luck, you can also see seals, whales or dolphins.
To find the Coast Path is pretty easy. Its symbol is an acorn mostly with an arrow in the right direction. Sometimes the are also signs with te writing Coast Path or S / W Coast Path. In some cases, the direction is also written on the road.
Where it pays off to hike on the Coast Path
Basically, I would say everywhere! Also if it's just for a walk in the evening. Nevertheless, I have a few destinations that I would like to recommend.
Torquay
The Coast Path in Torquay is quite long, so there is a lot to see. If you come from the city centre and walk past the zoo in direction of the trail you can find the stone gate, Till and I have seen. It is also worthwhile to hike to Hopes Nose. This is a bit further away from the centre, but with a bit of luck, you can watch seals here. Lots of fishermen also like to come here.
Land's End
A little hint for those who do not want to step into a tourist trap. Parking at Land's End Attraction Center may be comfortable, but also incredibly expensive. Park at Sennan Cove and walk up the Coast Path to Land's End. Scenic, the western end has something to offer.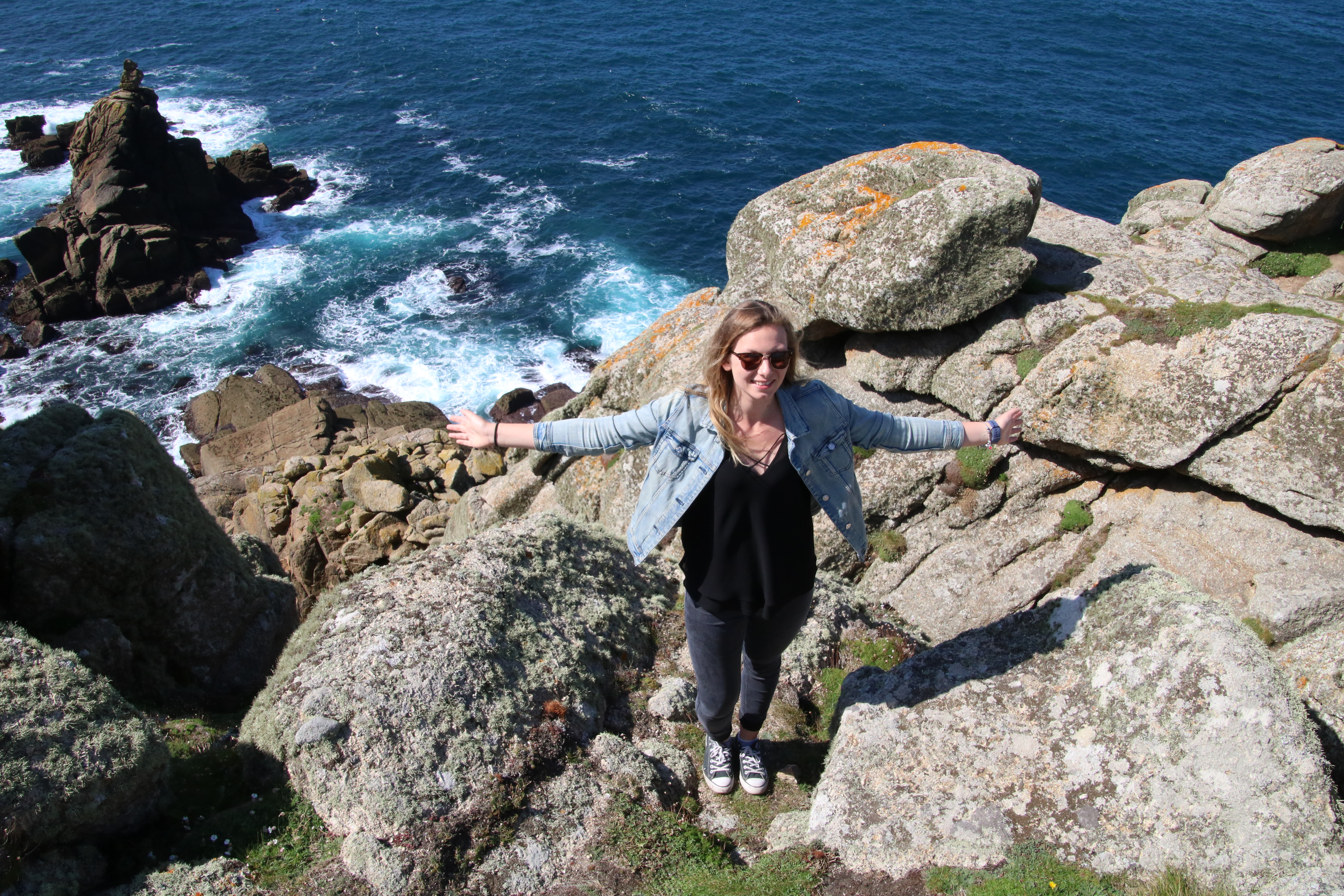 Tintagel
Anyone visiting the ruins of Arthur's Castle will walk on a part of the Coast Path anyway. From here, visitors get a very special view of the old fortifications. Without paying any entry fee, you can walk the Coast Path down to Merlin's Cave and even enter it at low tide.
Falmouth
This city is worth a visit anyway. The Coast Path here once leads to the tip of the headland where Pendennis Castle is located. On Castle Drive there is a free parking lot from where you can start a short hike perfectly. Those who come by train can already enjoy a great view from the Cliff Road. Along the Coast Path, approximately at the level of the parking lot, there is an old harbour, which should be visited in any case.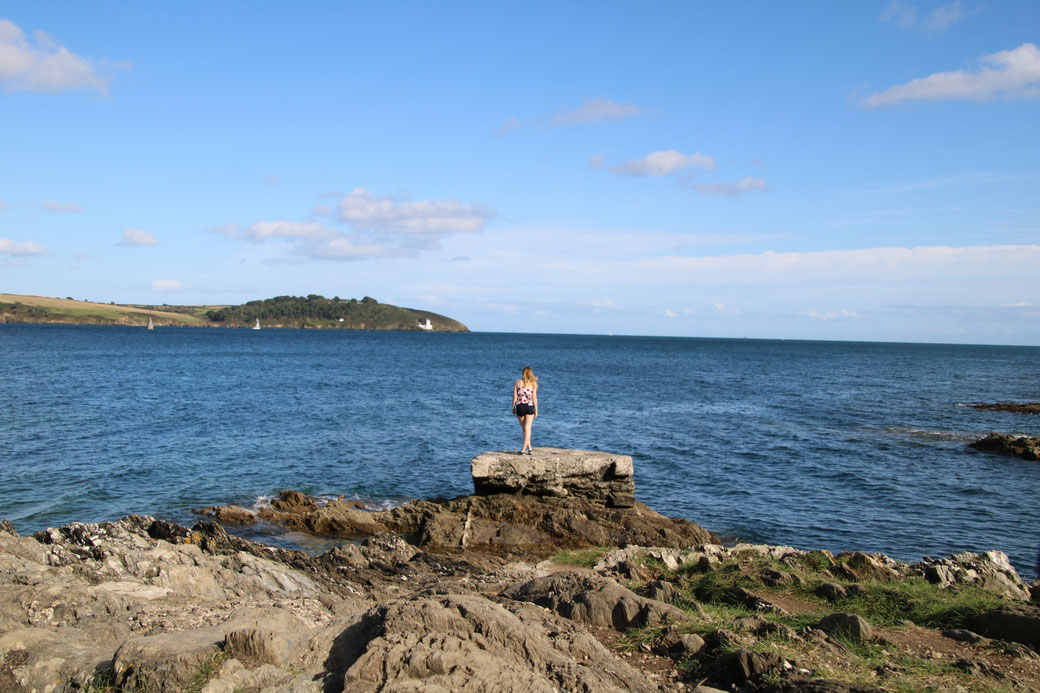 I have never hiked the Coast Path from one place to another, but it's on my to-do list! What do you think about hiking trails like these? Do you prefer mountains or the sea?