*contains unpaid advertising
Before winter finally arrives and the Christmas season starts I'd like to share some sunshine with you. I still have so much to blog about our England roadtrip, but let's face the most relaxing part of Cornwall and Devon. As you might know, I am not the kind of person who enjoys to spend all of my vacation at the beach doing nothing. I am quite an active person and I like to explore new things. The beaches of South England are perfect to combine my way of travelling with some enjoyable hours in the sun, being lazy.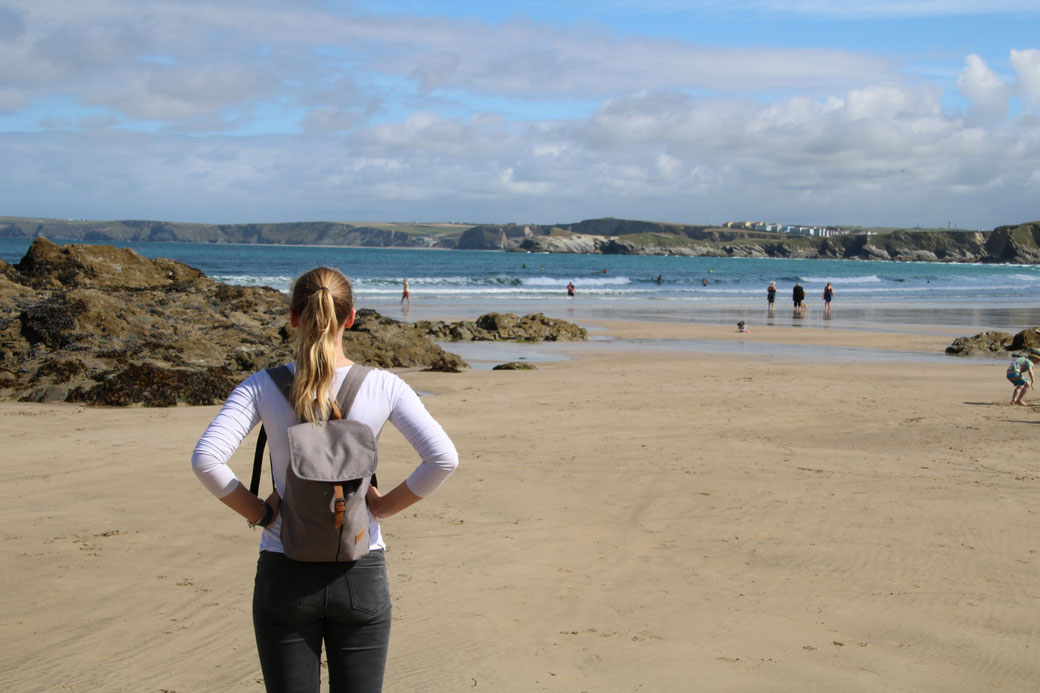 Newquay
Newquay was a recommendation of a local from Falmouth. I have to admit that I did not think about going there before he told me to do so. In fact this is the most beautiful beach I've ever seen with so many places to explore. 
When we arrived the tide was low, so we had time to walk on the wet sand and explore the caves of the cliffs. We even found a cave with stairs, which unfortunately didn't end up in a secret place. 
I can really recommend to come when the tide is low, because you can walk along the beach and still go swimming or surfing, because the water isn't far away. There is just so much more you can do! Newquay itself is also a nice town with a shopping street and lots of options for lunch or dinner. There is also an ice cream store of Ben&Jerry's, something I've never seen before (I thought you can only buy it at grocery stores) and although it costs you an arm and a leg we had to try it. So many options for your ice cream (also vegan), it was hard to decide!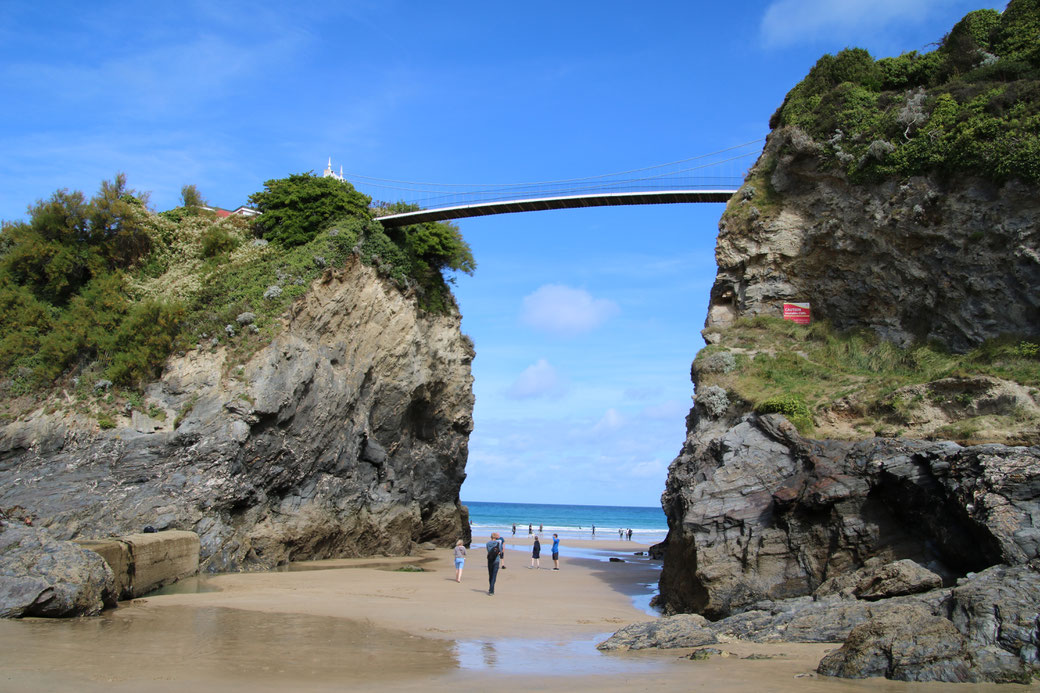 St. Ives
St. Ives has a rather small beach in the centre, which tends to be a bit overcrowded. Nevertheless the town itself is beautiful, touristic and offers much to see around the harbour. There are shopping streets, restaurants und Pasty shops. I really enjoyed to sit on the warm stone of the esplanade and let my legs dangle while watching the people at the beach and eating a Pasty. But be aware of the seagulls, who are nothing more than assholes. They tried to steal my pasty and even managed to get half of it. 
The town is located on a peninsula, so there is not only the the beach at the town centre, but also a bigger beach on the other side of the town and a smaller one near the Island Car Park. You will definitely see all of the beaches when you decide to walk on the South West Coast Path here.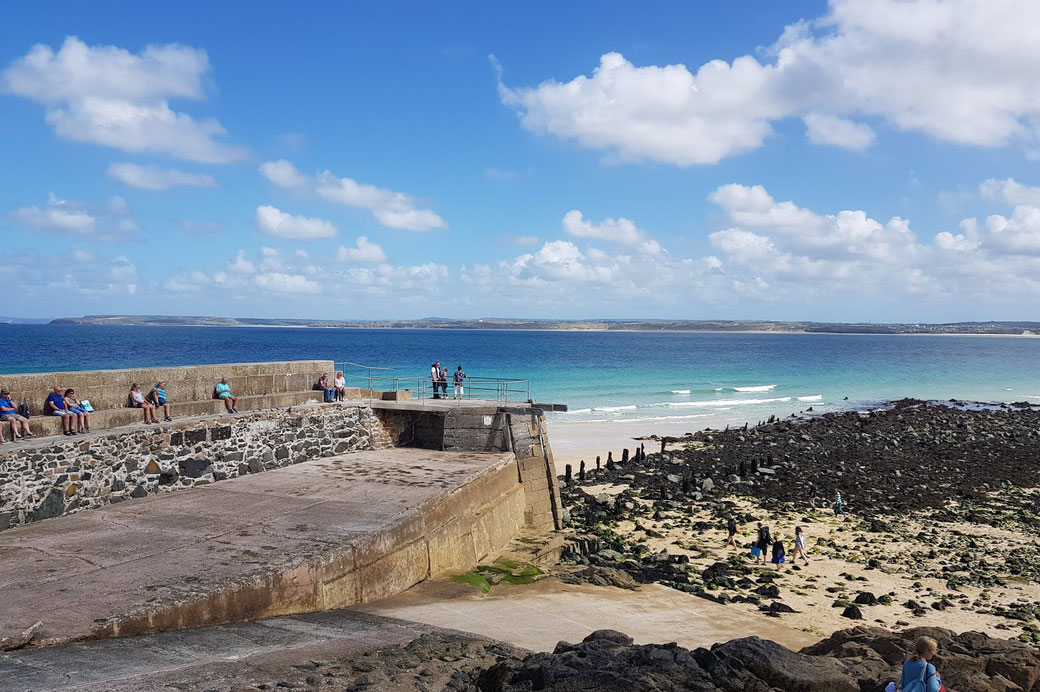 Falmouth
I fell in love with Falmouth. Without any doubt this is a place I would always come back to. This town has three beaches, one at Swanpool and two along the Cliff Road. As I already mentioned in my blog post about Falmouth the beaches weren't that crowded on a Saturday afternoon, although it was warm and sunny. I think if you prefer a rather calm environment, you might find it here. Maybe there are not too many people because the location to go shopping or eat something is on the opposite side of the town. It isn't really far away, but you have to walk up to 15 minutes to reach Bar Terrace from the beaches along Cliff Road. This isn't a big deal for me, because I like walking. 
---
You might also like