* contains unpaid advertisement
Germany is very beautiful in Summer and there is so much to see that sometimes you don't know where to start. So in case you are in Saxony or have the opportunity to travel to this province I'd like to introduce you to a beautiful village called Rathen. It is located near the river Elbe, a climatic health resort and a wonderful place to go hiking. A perfect location for all the active trevellers, who come to Germany and want so see something different than the Alps.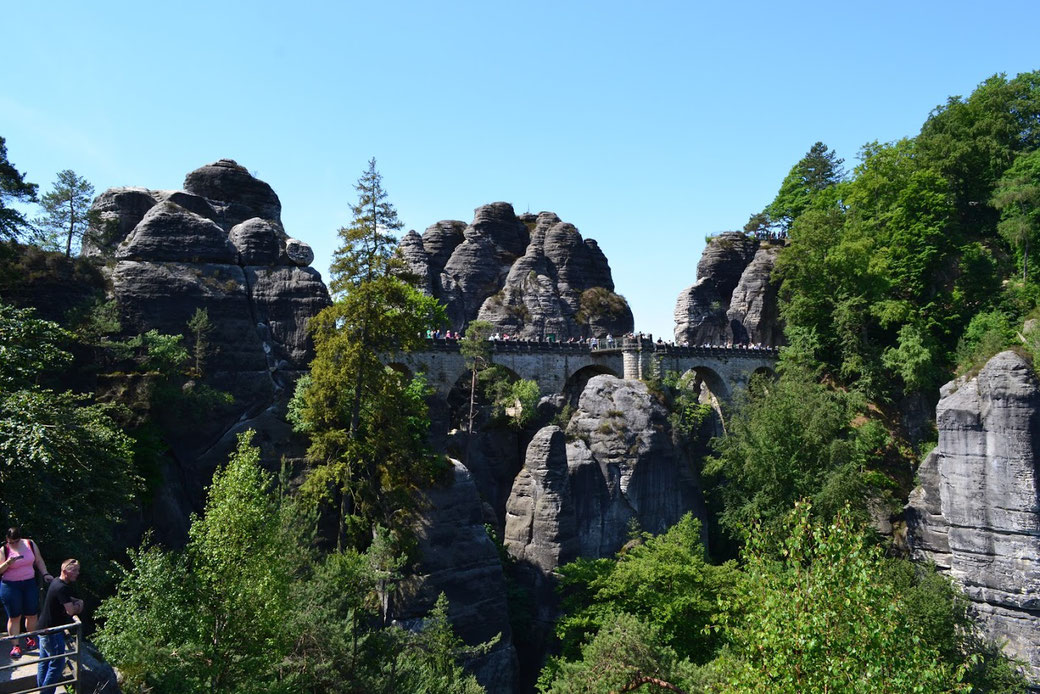 When I saw pictures of Saxony Switzerland for the first time, I thought they were pictures from Canada. For a Northern German, the mountains seemed like from a different country that I absolutely have to see. Good for me it was only six hours away by car. So I checked it out for you guys, who might come from a little bit further away.
Rathen tempts with fantastic pictures of the Bastei bridge that rises from the mountains like the setting of a fantasy movie. In some of the pictures it really looks as if it leads to the entrance of a dragon's cave. Even if it doesn't, it is a popular destination and I can totally understand why.
Let's go to Rathen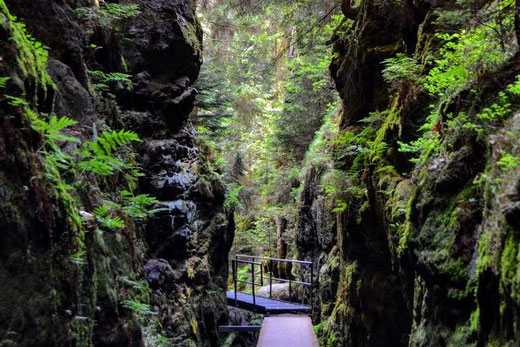 The town of Rathen is divided by the Elbe and connected by a ferry. Tourists arriving by car, park in Oberrathen and then have to take this ferry across the river to get to the mountains. It is the same for anyone, who comes by train. The ferry ticket is quite cheap and there is no admission fee to go hiking.

From the ferry, follow the road straight ahead and you will find a hiking map that cannot be overlooked. I would recommend simply taking a picture of the map. There are various paths, which you can follow to see all the sights there. You can also see the level of difficulty, so in case you are not an active person or travel with kids you can choose an easier path.
There are also a lot of opportunities to combine paths. 
If you haven't taken any food with you, you can still equip yourself with some water and bars in town. But there is also the possibility to get something to eat and drink in the mountains.
Hiking for everyone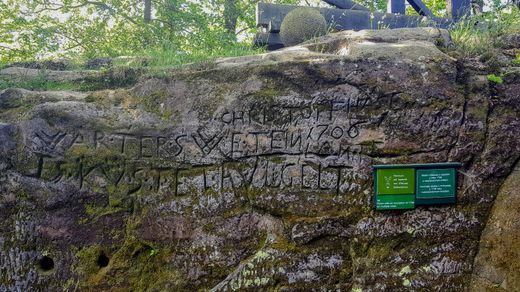 Even if the hiking trails are well signposted and relatively fortified, you should not underestimate them. So leave your Sandals at home. Follow the marks of the chosen path and enjoy the bautiful nature. 


There are so many sights along the way, depending which path you choose. Popular destinations are the Bastei, the Schwedenlöcher, the Ameselsee and the Steinerne Tisch.
If you want to take some stunning pictures of the Bastei, I would recommend to come as early in the morning as possible during the week. At weekends and during the day there might be a lot of tourists. 
Near the Bastei bridge are the castle ruins of the Felsenburg, which are quite well preserved. There are really cool things to see here and a fantastic view of the bridge.
The entrance fee was 2 Euros for adults and 1 Euro per child.
I would highly recommend Rathen to anyone who would like to go hiking. Families with children in particular will get so much to see and do for little money. Saxony Switzerland is generally a great place for hiking and offers many different destinations.
If you have ever hiked in Rathen or generally in Saxony Switzerland, then leave a comment below how you liked it and what you can recommend. Readers will be happy to hear about different opinions. Of course I'm happy about that too!
---
You might also like