*contains unpaid advertisement 
Autumn is finally here and not only the harvest season starts, but also the winter semester. In the beginning of October we had our first meeting with the new adopt students and planned our first event. We wanted to use the first weekend together for a trip to an area called "Altes Land", to pick apples. 
Apples are typical fruits from this place, such as cherries, pears and plums.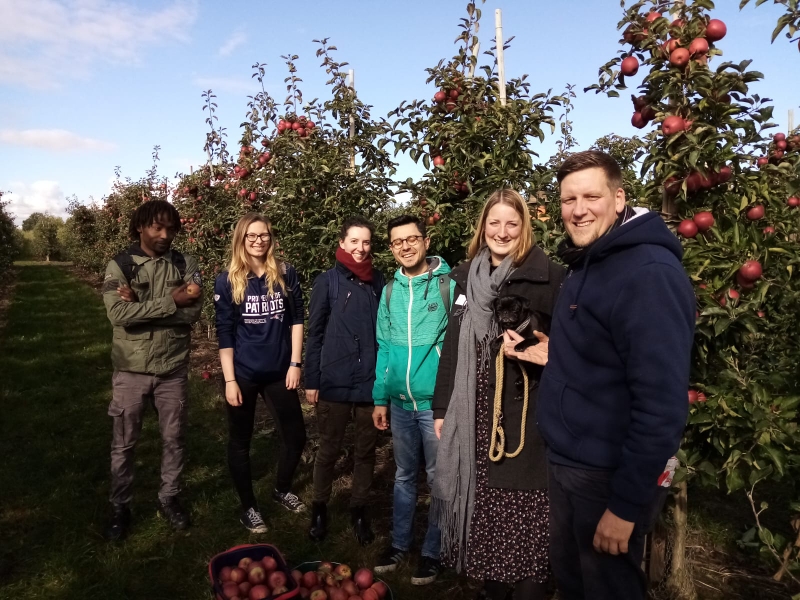 The "Altes Land" isn't far away from Hamburg and can easily be reached by car. Here you can find an abundance of fruit farmers, who open their farms for apple picking events. At one farm my cousin has an apple tree, from which we harvested the apples this weekend. The tree isn't old, so picking all the apples didn't take much time. 
I was surprised about the many people coming here to pick apples. There was also a little farmers market, where they selled pumpkins, bread, jam and apple wine. No cider, infortunately, but I have to admit that German cider can not stand with anything I drank in England.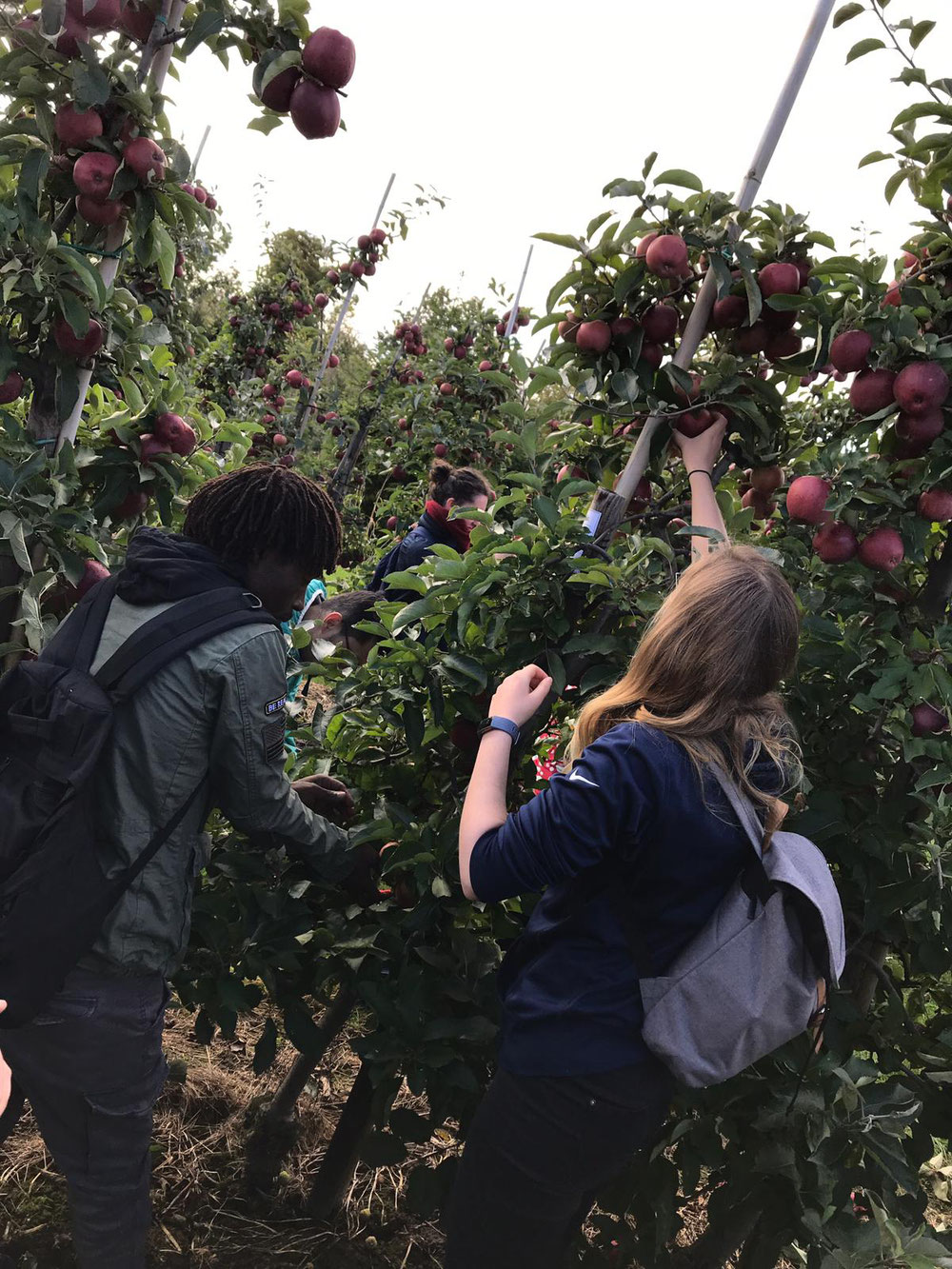 Before driving back to Bremen we had a little snack. Most of us had some typical potato pancakes with apple sauce, but there was also a very interesting apple-curry soup. 
I think we all had a really good time in the Northern German countryside and every student has enough apples for the entire month!