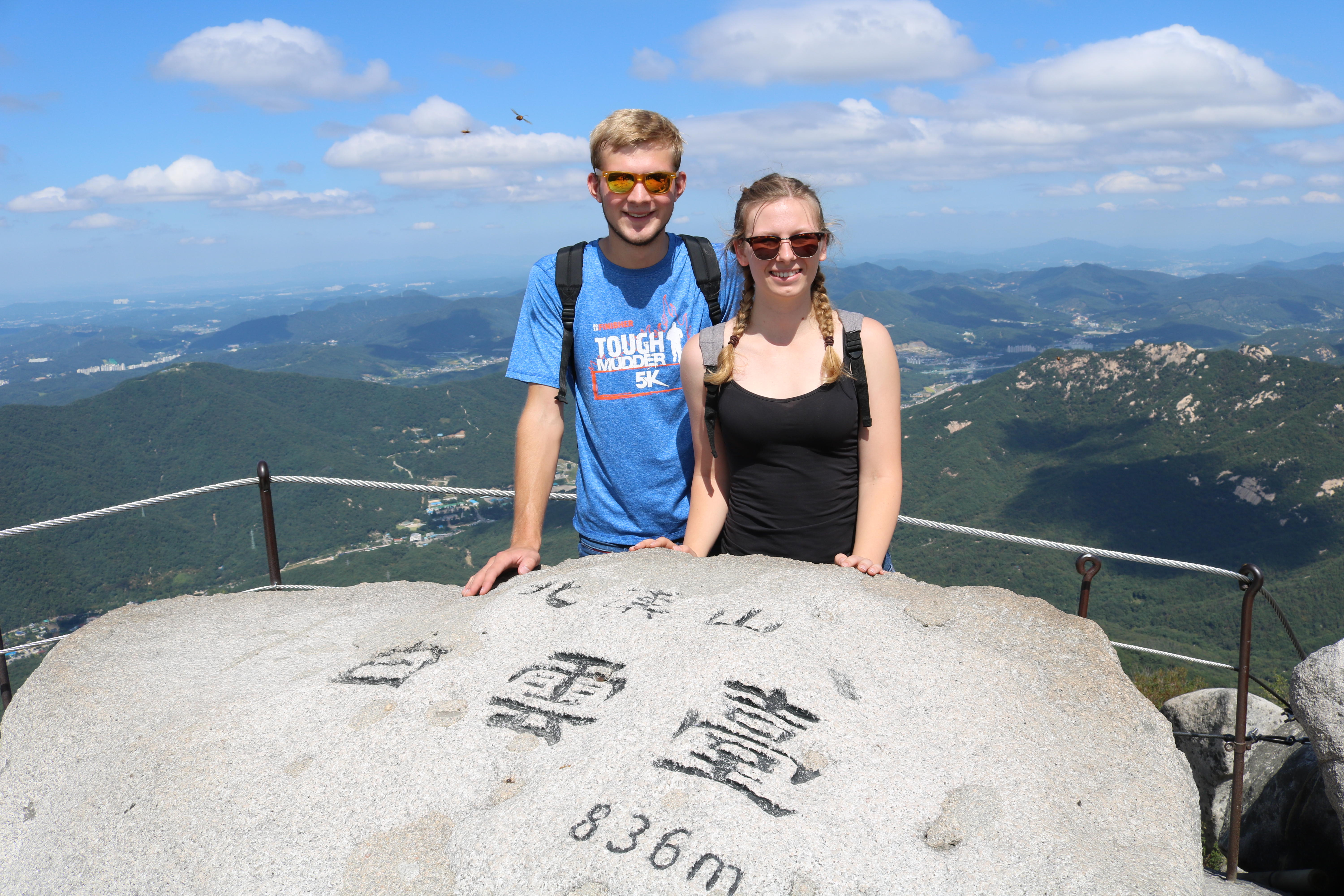 Hiking is the Korean national sport, at least I heard that. This May I went hiking for the first time, in jeans and sneakers, and not up to a mountains peak, but I realized that hiking is a lot of fun.
If you are looking for attractions in Seoul on the Internet, you will definitely find the Bukhansan National Park and the recommendation to hike to Baegundae Peak. Of course, I followed this advice and soon realized that hiking in Korea is a completely different thing than in the Saxony Switzerland.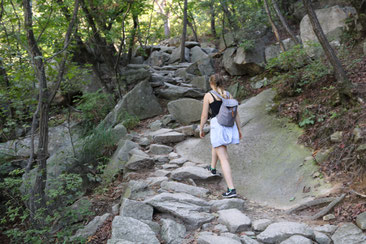 To come to the National Park is not that difficult. The description on Visit Korea was easy,  you only have to take the subway once and then take the bus. It was just a pity that there was no bus line from the description. But that was not a problem, because at the subway station many Koreans were waiting for the right bus in conspicuous hiking clothes . So we just joined them.
When we arrived at the starting point, we first made a picture of the park overview and marked the path we wanted to go along. In the national park, however, there were always signs pointing in the right direction. So no marks on tree trunks, as in Germany.
The first two kilometers were relatively easy to walk. There were paved paths, stairs and information for tourists. But in the last few kilometers we realized what hiking really is. Stony paths, only occasionally the ability to hold on somewhere and everywhere neon yellow spiders - the absolute nightmare for me. In addition, we were  constantly overtaken by retirees, which made us very doubt about our fitness.
The last threehundred meters, we had to pull ourselves up on a rope and just hoped that we do not kink or slip. That would have been pretty painful. On top of the mountain, however, the hardships have paid off. The view over the city was just breathtaking and even though many people were hiking that day, we had enough space and it was not crowded.
In the Saxon Switzerland, we  discovered our talent for losing our way. Also this time we did not catch the way we wanted to take despite maps and signposting along the way. So we did not walk back along the old city wall, but somewhere else, until we went out of the national park. From there, finding the way back to the city was not that easy, but not impossible.