One of the most beautiful gardens that Bremen has to offer in May is the Rhododendoron Park. And in the middle of this park is the Botanika, a huge greenhouse with Asian landscapes. But there is much more to discover here than just tropical plants, because Asian culture, animals and a museum are also part of the exhibition. This place is a wonderful destination for young and old.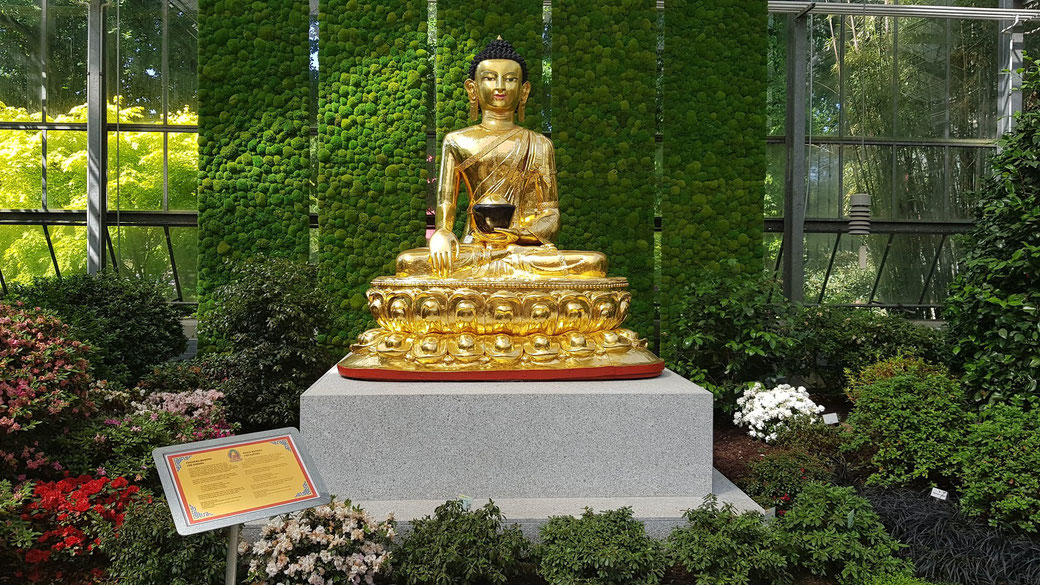 The exhibition begins with a museum section on plants and their tasks in the ecosystem. Here you can discover with all your senses how plants work and even experience how a fly feels in a Venus fly trap. At the end of the Discovery centre you can head to the 4000 square meter greenhouse section. Here you travel by foot through various Asian countries such as Japan, Burma or Tibet. Children receive a passport at the entrance and can find a stamp for each country.
Through Asia by feet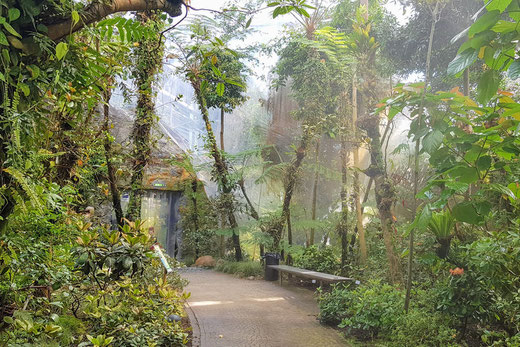 Some of the Rhododendoron plants from the park are not winter-proof. That is why the Botanika was built, in which these plants can be viewed. These often look very different from what you may have imagined. But many other plants also have their place here, be it ferns, orchids or species that have already died out in the wild.
You can also spot some animals between the green, sometimes in the air, well camouflaged or in the water.
There are Beos, birds from the Himalayan region, White-hand Gibbons, Koi, amphibians and countless insects.
Every year there is a special exhibition about the butterflies that live in their own pavilion. Sometimes they even land on your head or take a rest in your face. I really enjoyed to watch this as a kid. 
But not only the flora and fauna of the Botanika are real visitor magnets.
Asian culture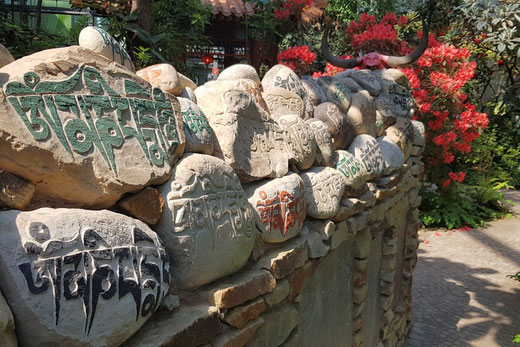 The European Peace Buddha has been placed in the Japanese Botanical Garden since August 2017. It is a gift from the Dalai Lama and symbolizes universal peace and international understanding. This 2.4 meter high Buddha statue is not the only one in the botany.
On the walk through Asia there is a lot to learn about the culture of the respective countries. In Japan, for example, there is a Zen garden that exudes an incredible calm, or a Chinese tea pavilion, where visitors can sit  and relax with a cup of hot beverage.
Those who walk through the green with their eyes open will also discover prayer wheels, cult piles from ancient Asian peoples, the large reclining Buddha statue and wall painters.
At the end of the day you come out of here with new knowledge about Buddhism and asian culture.
Have you ever vissited this place? Then let me how you liked it then! Or is there something similar near you? Let me know!
---
You may also like