*contains unpaid advertisement 
Driving to England sounds like a pretty cool idea, if you ignore the environmental impact. Of course, when planning our road trip, I thought about the impact to our climate, especially since I want to make my trips more sustainable overall. Unfortunately, this idea did not came up until after we booked the ferry, so there is a lot to improve in terms of climate.
In fact, travelling through England by train works quite well and is also cheap, the only question is where exactly you are going. By public transport to Dartmoor for hiking or Lands End? Could be somehow possible, but terribly cumbersome and with a high time loss. On our list of places we wanted to see, there were many destinations poor or completely out of reach by bus and train. In addition, there is also the luggage. Travelling with just one backpack is definitely on my bucketlist, but I'd like to try that out for the first time when I travel unter 10 days. I am fully aware that a roadtrip can hardly be sustainable and try to find improvements for the next trip during this blog series.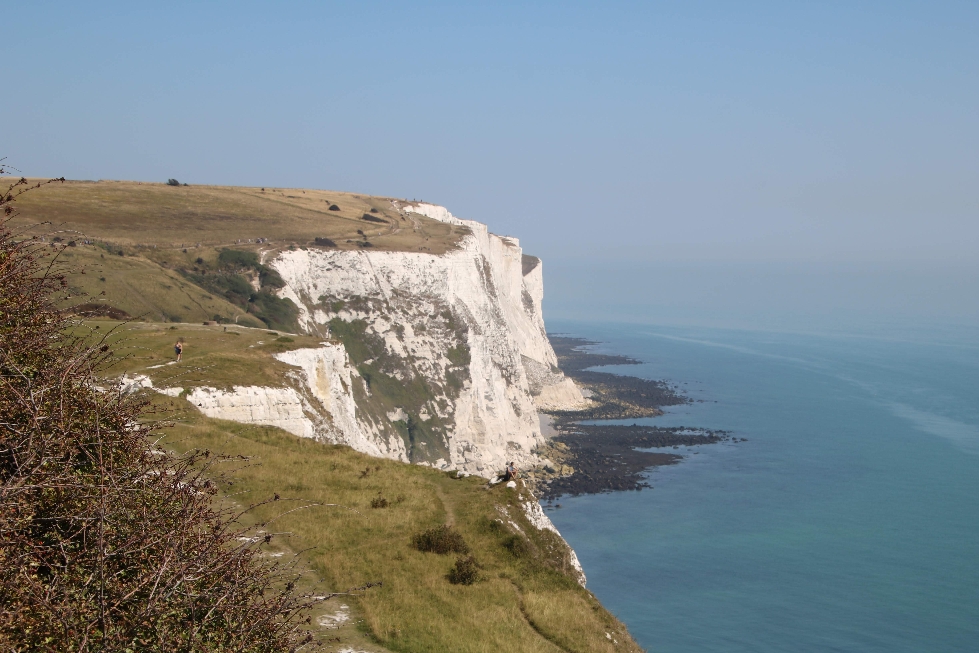 Why South England? It was more or less my idea. In the time between the last exams for my A-Level and graduation, I went on a 5 days Cornwall round trip with my mum and found out that I'd like to see more of Cornwall and Devon. My friend was less passionate about finding our holiday destination and said "yes" to most things. Actually, the beating argument for him was that he could drive a car on the left side in England. Well, if it makes him happy, then it should be like that. The travel planning took place in a single afternoon, when I had to sit out a vertebral blockade and took plenty of painkillers. I spent almost 800 Euros for B&Bs, without Novamin it would probably not have happened. We planned to stay a total of 13 days in the South of England and on the 26th of August we finally started.
Let's go to Dover
Our journey started shortly after midnight, which was due to the fact that we didn't want to miss our ferry at 10:00. Fortunately, we started near to Bremen which saved us 80 km. We were exhausted when we arrived in Dunquerke anyway. Of course we were way too early, luckily we were then booked on an earlier ferry and made our way towards Dover at 8 AM.
Fun fact: to go by ferry is not necessarily cheaper than driving through the tunnel. If you want to save time the tunnel is unbeatable. Taking the ferry was not really worth it for us as Dunquerke is not significantly closer than Calais.
After just over an hour, the white cliffs were already visible. The first and last thing you get to see from England. It did not feel that way on the water yet, but we should be welcomed with 28 degrees and sun.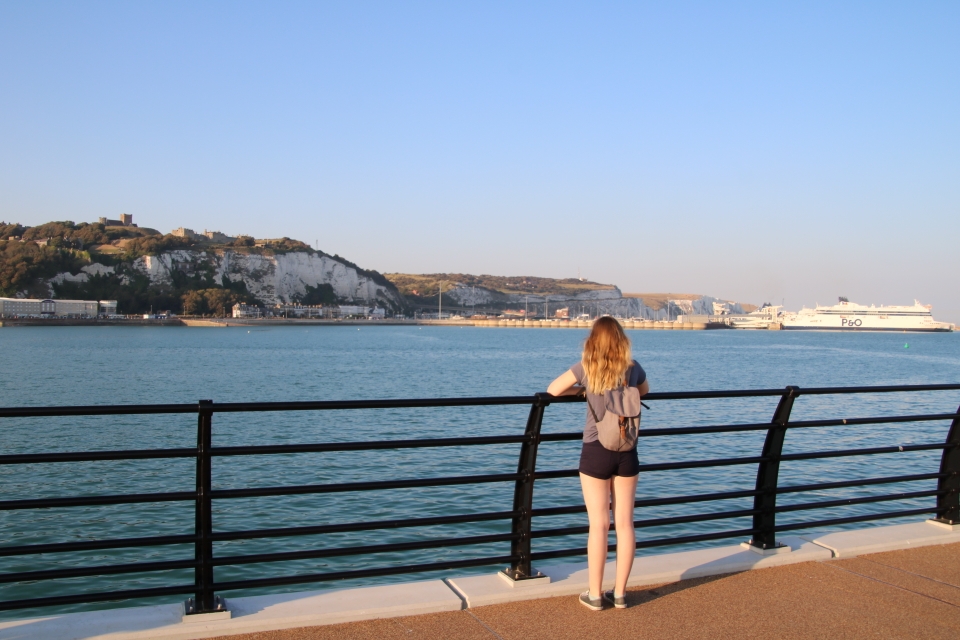 After spending hours of sitting in the car, we decided to take a closer look at the cliffs. There is a visitor centre with a car park where you can park for 5 pounds all day. We parked the car and walked along the cliffs to a white lighthouse. With bright sunshine and sea air, does not necessarily make you more awake after several hours of sleep deprivation. In the morning it is not that crowded here either, only when we walked back to the visitor center we did realise that it was getting fuller. We sat in the shadow and rested. O read a book while Till slept and watched the British coming together for a picnic. With camping chairs gathered around a rickety plastic table, they enjoyed cream tea in the Summer heat.
At 14:00 we checked in to our guesthouse. That went by number code and completely without seeing the owner (Things that would never happen in Germany). Very interesting. I managed to take a shower before I fell into bed completely exhausted.
However, in the evening the hunger spread and we walked back to the esplanade. Till had the original fish and chips for the first time, with vinegar and pea puree.
After dinner, we walked up the beach to the pier and had a good view of Dover Castle. I have to admit that I found the beach in Dover somehow more appealing than the city centre, if you can call it that. For a first day and just to arrive, you can sleep in Dover, but I would not stay longer than one night. In my opinion, the city just does not have enough to offer or I did not look closely enough.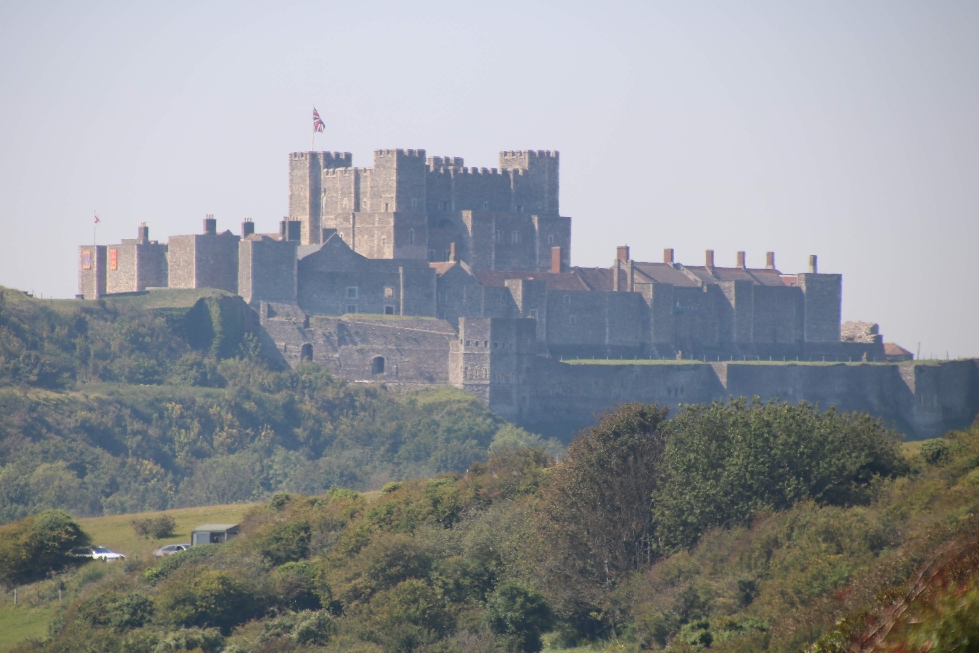 What we did not look at was Dover Castle, which is also because admission is so expensive. Later we found out that for 35 pounds you can buy a heritage pass for several days and visit many castles and monuments, like Stonehenge all over the UK. Normally after visiting two castles you start to take advantage of this pass.