While traveling to Scotland you will hardly get around a pat particular city. Edinburgh is the center of this country and you can see this everywhere. Edinburgh offers something for every tourist, be it palaces or castles, long hiking trails or free museums. My very first day in Edinburgh began, as usual, in the rain. Of course, I have not let that get me down, because I expected bad weather anyway. However, if the rain is so heavy that you would rather spend the day indoors, I highly recommend the National History Museum and the Edinburgh Museum. These are both free and not far from each other, so you can fill a whole day without the feeling to miss something.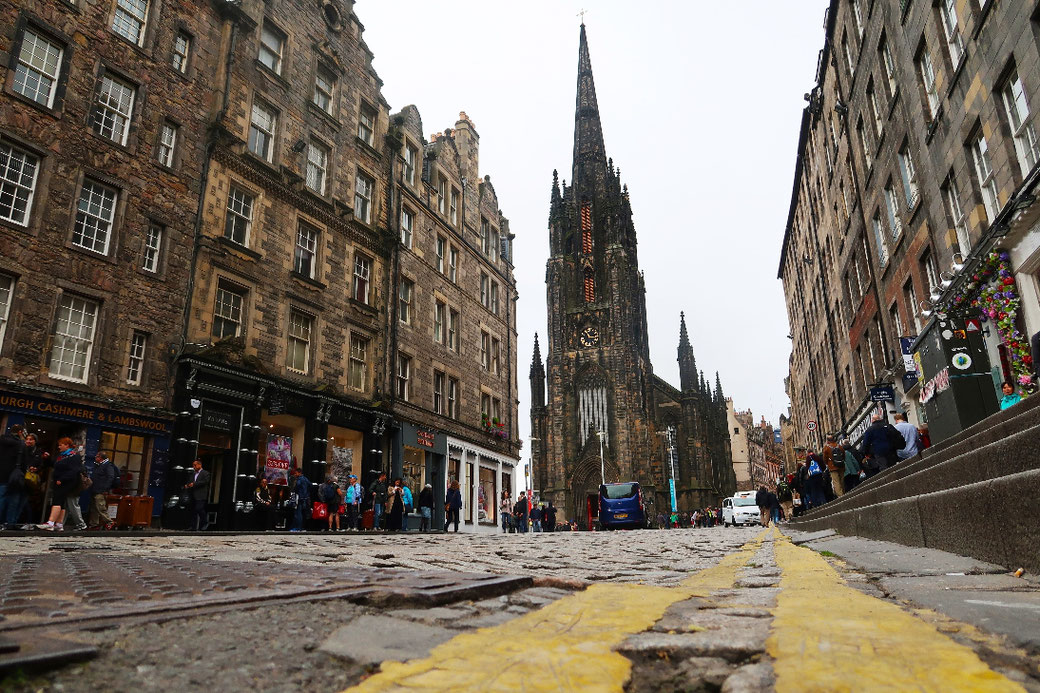 For little money I can recommend the Hollyrood Palace very much. From Edinburgh Castle you just walk down the Royal Mile, a great street to buy souvenirs and have something to eat until you get to the parliament. From there you can already see the palace. For the entry of £ 15 you get an audioguide, which then leads you through the palace. You are not only told everything about the history of the palace, there are also comments from the staff or the royals and interactive puzzles or tasks that round up the tour. The staff is of course available for any questions and is super friendly. There was much effort put into the guide and the rooms to visit, which justifies the price. 
On the contrary, I find the Edinburgh Castle quite expensive. It looks more like a great soldier's memorial and, besides the Scottish Crown Jewels and the Stone of Scone (the Coronation Stone). If you are interested in Scotlands history, you can spend a few hours here, but for the proud price of £ 18 I was a little bit disappointed.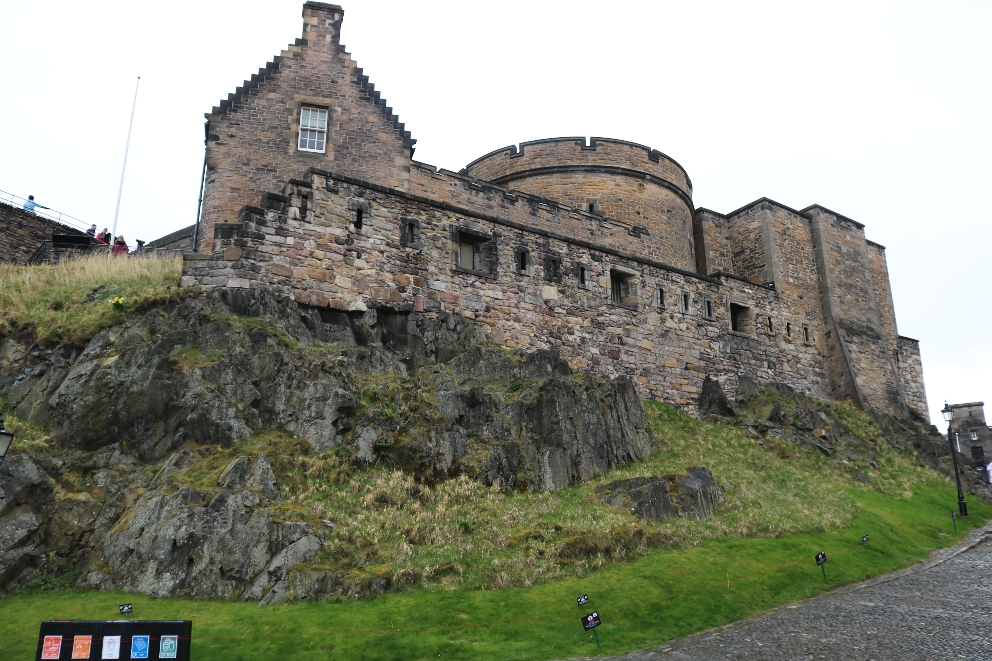 Edinburgh for Potterheads
For me Edinburgh has another special meaning, because here something has emerged that has influenced my entire childhood and youth. As J.K. Rowling started writing Harry Potter, she lived in this city and so here are some spots that Potter fans can definitely visit. For example, there is the Elephant House, which describes itself as "Birthplace of Harry Potter". Here Rowling is said to have written the first books.
Not far away is the Greyfriars Kirkyard. This cemetery is known for two things. The first is the tombstone of Thomas Riddell, who has read Harry Potter already knows why so many fans come to this place. The second reason this place is famous for is a terrier who guarded the grave of his owner for 14 years. A statue of the dog stands in front of the entrance and it should bring good luck to touch his nose.
For shopping, there is a Magic Boy Shop on the Royal Mile, but it is relatively small. I can rather recommend that in Victoria Street, also because the street is very colorful. There should be an even bigger shop, but I was not there.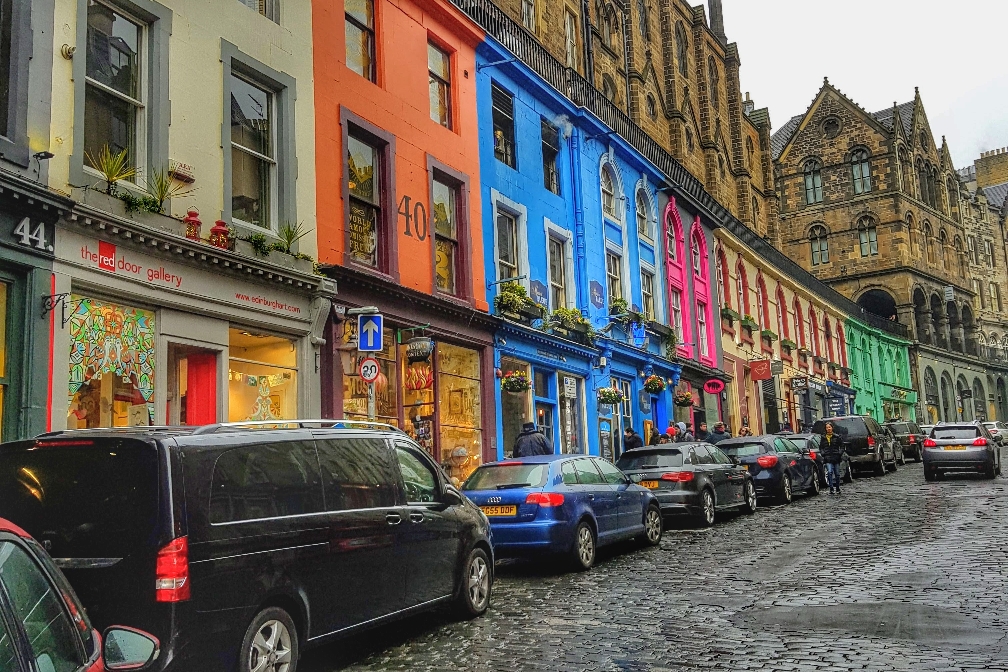 A piece of nature
If you do not  want to hike up lots of metres, do not miss a view of Calton Hill over the city. This is quite central and it takes only about 20 minutes to get to the top. An even better view of the city is supposedly from Arthur's Seat. Walk about 45 minutes to the top of the inactive volcano and enjoy the view in good weather. Unfortunately, I had a lot of rain and high fog in Edinburgh, which would not have paid off to walk to the top. But I really want to go hiking there again in summer.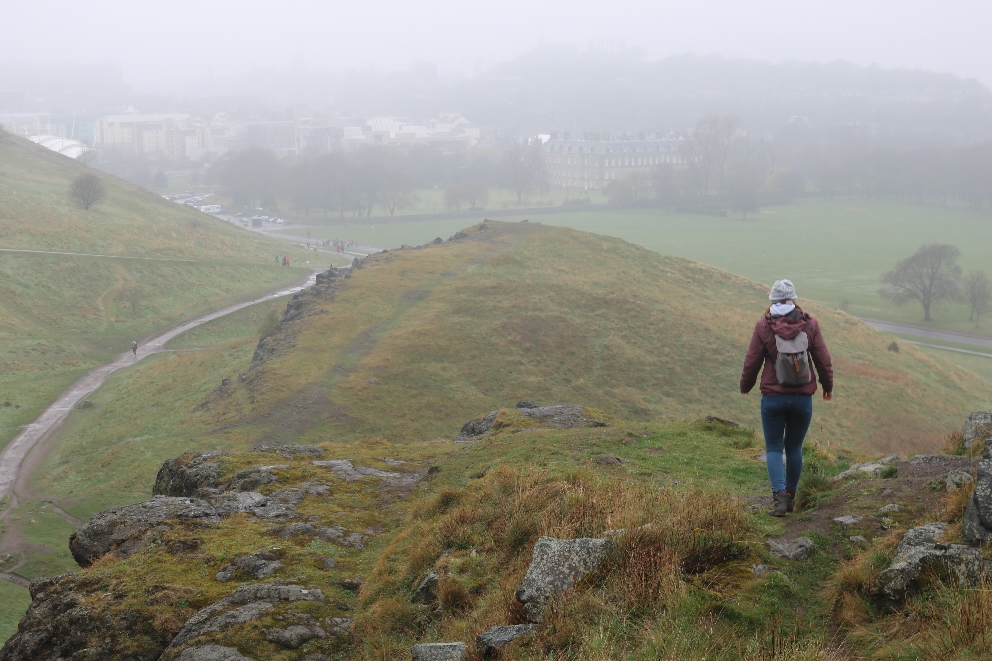 All in all, Edinburgh offers so much that it is almost impossible to leave the city dissatisfied. Even in bad weather, the city has a certain charm and I can really recommend to everyone to visit this city.
Have you ever been to Edinburgh? Let me know in the comments what you liked most about this city.