*contains unpaid advertisement |
The southern coast of England has many beautiful small towns. In addition to Weymouth and Torquay, Falmouth is one of them in any case. I chose this town mainly for its location, because Falmouth is already very west, so that day trips to St. Ives, Lands End or Newquay can take place without long distance car rides. Nevertheless, Falmouth not only is a great place to start a journey, but also has much to offer itself.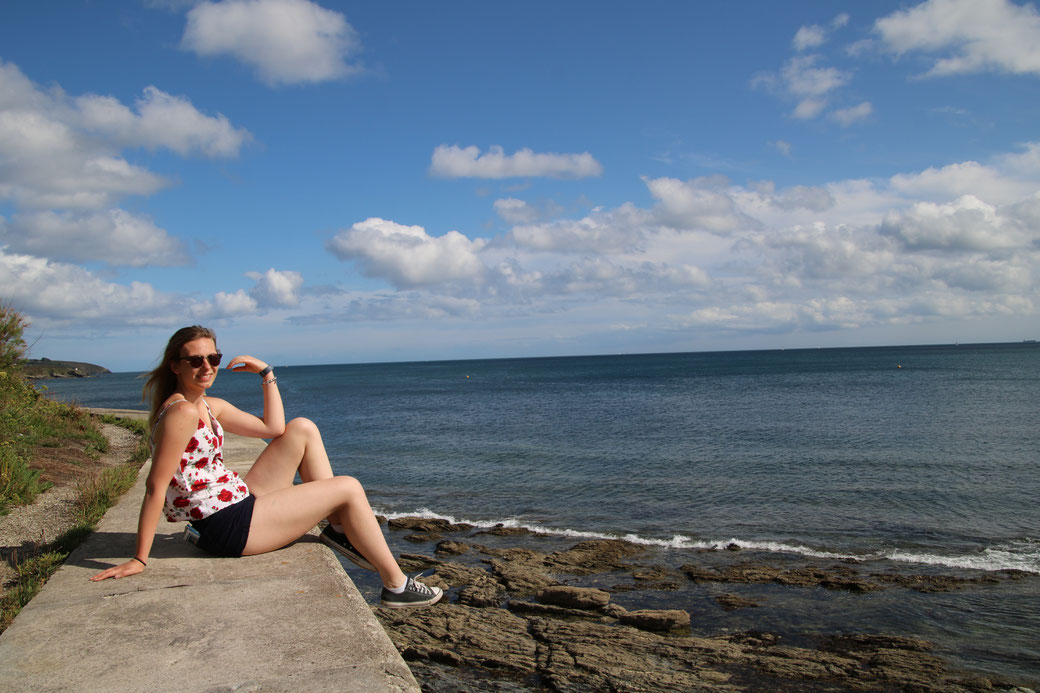 Activ in Falmouth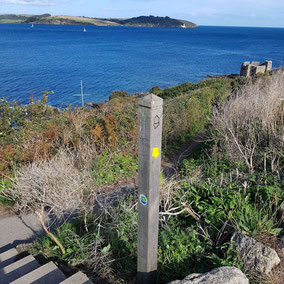 In case of good weather, I can recommend to anyone to hike along the Coast Path. Those who come by car can park for free at Pendennis Head Car Drive, whoever comes by train should look for the Cliff Road, stroll along towards Pendennis Castle and enjoy a beautiful view over the sea. From Castle Drive, the Coast Path is easy to find.
Very close to the car park is an old harbor and you can have a look to its ruins, hike around it or enjoy the sun. The path leads once around the tip of Famouth to the docks. From there you can easily reach the towncentre.
I used Castle Drive for a little jog. Do not be fooled by the incline, because it is much more than you might think.
The beach of Falmouth is worth a visit and if I have seen it right, more than the one of Weymouth! I guess here was no King, who said this is a good place to go swimming, so there are less tourists. Even if I have no proof photo, here is a huge sandy beach and on a Saturday afternoon it was relatively empty. So go!
Eating out in Falmouth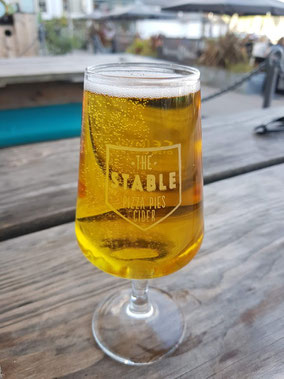 Bar Terrace is a street worthy of its name. Because there is one thing above all, bars and restaurants.
We actually sat at Falmouth Stable twice, because we enjoyed it so much. Here you can drink lots of cider. With so much choice it isn't easy to find a drink at first, but the bartender was very helpful. There was also something to eat, even for vegans!
Almost directly opposite is the Fuel, where there are also very delicious meals at almost any time of the day. Whether you want to have breakfast, have a coffee or dinner, here is something to eat for everyone.
ATTRACTIONES

When the weather isn't good at all, I would visit the Pendennis Castle. Unfortunately, when we were in Falmouth, we left it out, but with the Heritage Pass I guess it is worth a visit!
You could also visit the Maritime Museum, but unfortunately I can not write anything about that. In addition, many whale watching tours start from Falmouth, but they are quite expensive.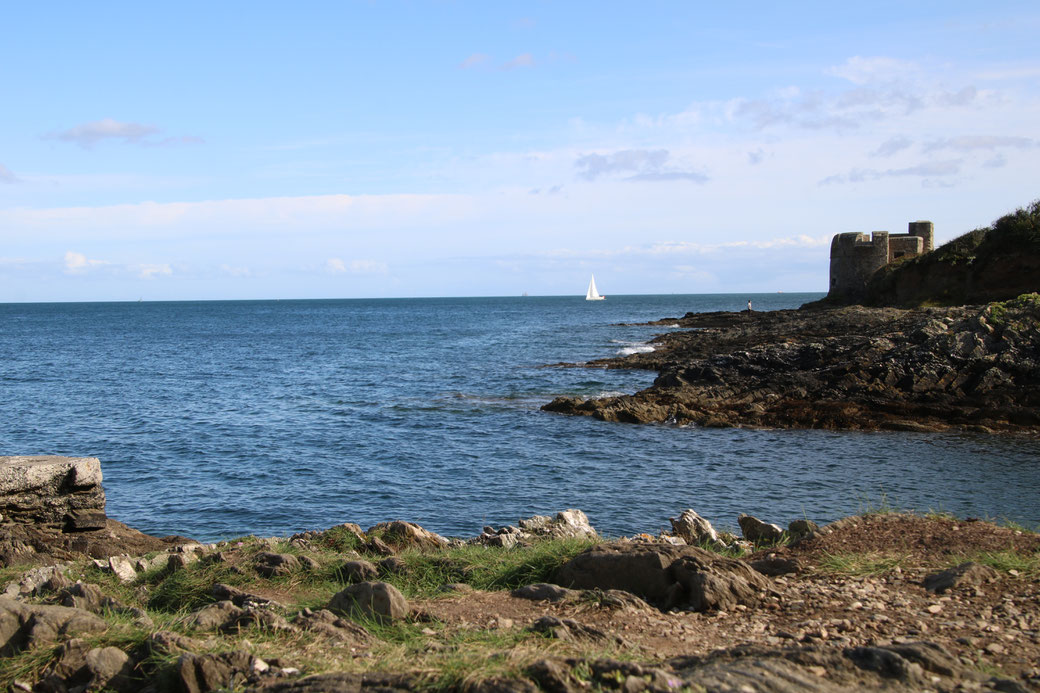 Stay over night in Falmouth
For Falmouth I can give a clear recommendation. We spent three nights at Observatory Guest House and it was just amazing! This corny and completely cozy bed and breakfast in the heart of Falmouth offers everything your heart desires. Heidi and Paul take care of their guests very well and try to fulfill all wishes. So if you come to Falmouth, that might be an option.