*unpaid advertisement
I have been living in Hamburg for two years now and until recently I had not yet checked off an important point on my bucket list. The Hanseatic city is known for many things, such as the Michel, the Elbphilharmonie or long traffic jams in front of the Elbtunnel, but the Miniatur Wunderland is probably one of the most visited sights. On a Saturday, my friend and I decided to finally look at the miniature worlds and with the combination ticket Big Tubs & Small Trains we also had an interesting harbor cruise before.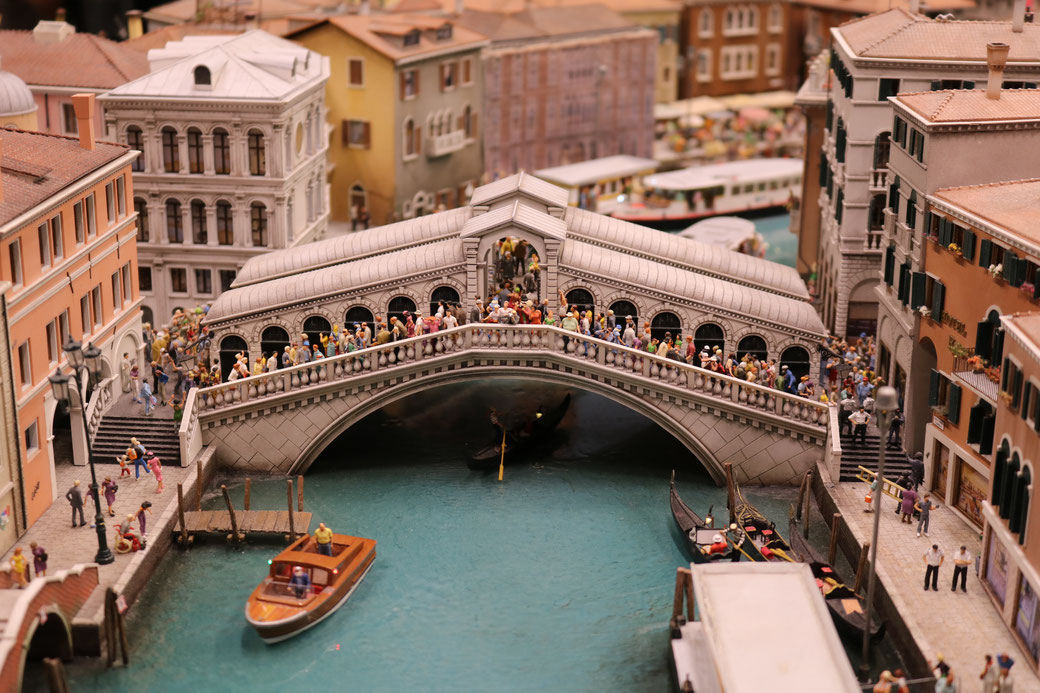 The trip began in the so called Speicherstadt with a small harbor tour on barges. These have a roof and are also heated, so you stay dry even in the typical Hamburg Schietwetter (rain all day long). You won't be babbled about facts you'll forget in a few days, but worth knowing and funny stories will not be neglected. During the trip, we not only saw the harbor from a completely new perspective and learned why every year an incredible number of containers sink into the sea, but also get to know new sights that we still have to visit. In Hamburg, there are even more museum ships than the Rickmer Rickmers, for example a submarine from Russia.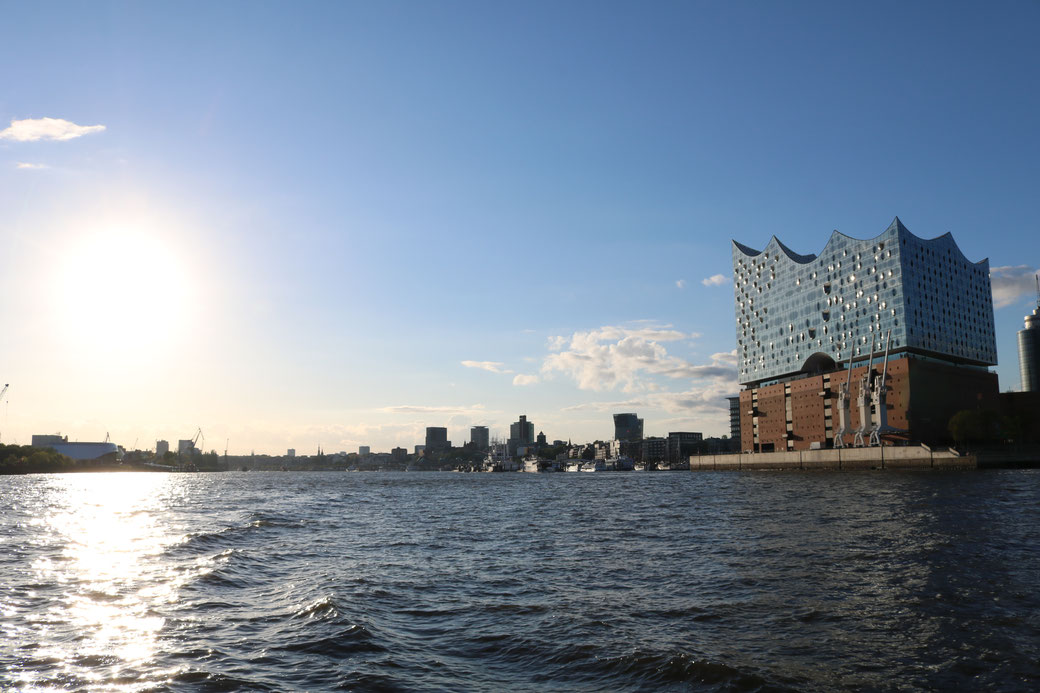 Of course, the main attraction of the evening was the Miniatur Wunderland. Even if model trains are not really interesting to me, this place has a very special appeal. Of course, this place is also about trains, especially because the miniaturized landscape is named in the Guinness Book of Records through the rail links, but the individual landscapes offer so much more to discover.
Right at the entrance you get a guide which not only informs you about the landscapes and the places of interest, but also shows 15 figures that you can look for and find there. In addition, you can press buttons everywhere and look for the figures, cars or buildings that move.
Another special feature was that we had the opportunity to look what is underneath Switzerland and behind America. By looking behind the scenes, we now can imagine how complex it is to maintain the wonderland and keep it going. Unfortunately, the dust does not fall down to the wonderland on a scale of 1:87. So we also looked for cleaning flaps and treads.
I would recommend anyone who has the opportunity once to go to MiWuLa. It is not only a nice way to spend time in Hamburg Schietwetter, but a place that sends extremely much friendliness and cosmopolitanism.
On certain days you even can come to Wonderland, if you can not afford it and I think that is a great deal!