While driving through the Highlands I wondered why my mum wanted to go to Scotland so desperately. I couldn't understand why she decided to spend a week in such a frustrating area until I realised that this mostly frustrating piece of land somehow manages to show a great diversity and even appaers beautiful in a few moments.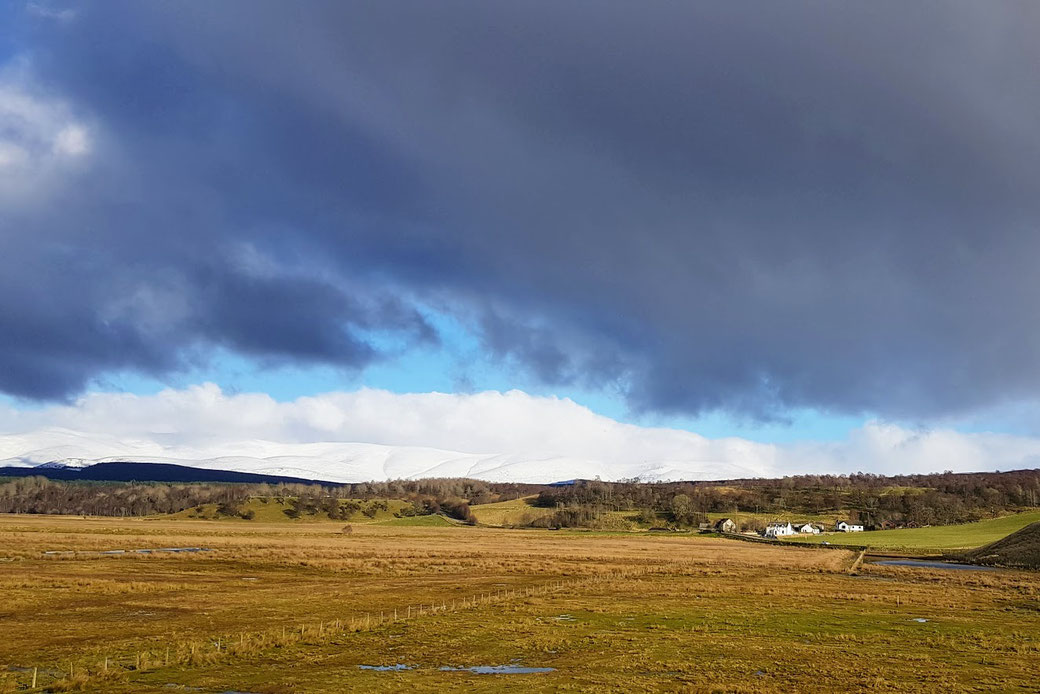 There is one thing I learned during my first day in Scotland.  
"If you don't like the weather, just wait for five minutes." 
As time is relative, five minutes can sometimes last half a day, but there is one thing you can be sure about - the weather never stays the same! This is something I've never experienced before, not even in northern Germany. I guess the rapidly changing waether conditions make it possible that the landscape of the Highlands blooms in yellow already by the first days of spring and continues with a beautiful purple during summer. There is also no place where you can go skiing, mountainbiking and enyoing the sun at the beach at the same day and place. That's incredible!
The Gaelic word for lake is "Loch"
And Scotland has so many of them. Without any doubt Loch Ness is the most famous one, but it's not the largest. Loch Lomond is bigger than any other Loch and for me even more spectacular than its well known sibling. This might be caused by the sunny weather we had there and the fact that it was raining cats and dogs at Loch Ness, but I'd discribe this one to be more quiet and a place that you can really enjoy without too many tourists.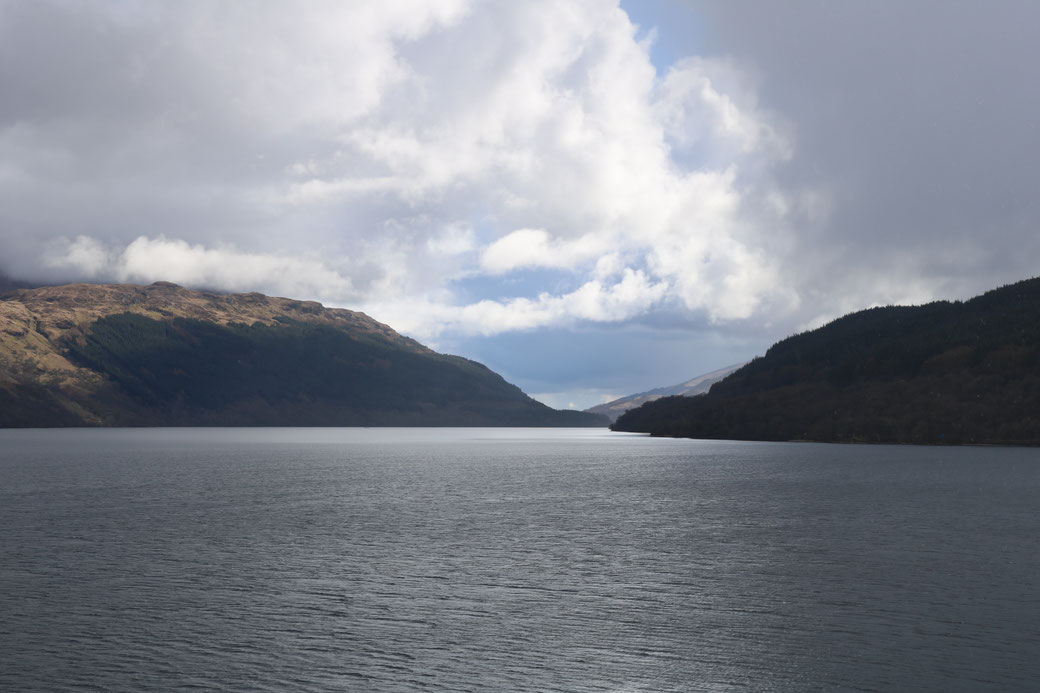 There are also plenty activities you can do here, such as boat trips, windsurfing, kajaking or hiking in the Tossachs National park. And even if you don't like to be active you can have a rest at one of its beaches. 
In contrast we have Loch Ness with lots of tourists of course. Even when the weather is bad you can find some Asian people wearing Kilts and plaing the bagpipe very badly at Urquhart Castle, because they think Nessi would be attracted to that and come out. The monster of Loch Ness is inarguably the only reason tourists come here and the local people use this myth to earn lots of money. Of course I bought a Nessi soft toy and tried to make a picture of it in front of Urquhart Castle, which impressivly stands out at the cliffs of Loch Ness. Unfortunately I ended up completely wet after leaving the bus for only half a minute. We also didn't had the time to visit the castle or the museum about Nessi.
Pieces of history
You can find the Scottish history in every corner of this country, even more in the Highlands. Have you ever heard about the Glen Coe? It's the place of a brutal massacre against the Clan of the MacDonalds. Most people would recognise this place from the movie Skyfall, when James Bond returns to his roots in Scotland. 

Another important place is the Culloden Battlefield, where the Scots fought againts the British army to be independent and have a Steward King. I would teg l the story like this:
Once there was the son of a king that had to flee into exile. The son thought it was a good idea to come back to a place he could call himself a king and to unite the Scots behind him to fight for a new Scotland. In the end he brought period of clearance and loss of culture. In contrast to most of the Scots fighting for him, Charlie died as an old man. 
After the Battle of Culloden the tartans, the Gaelic language and playing bagpipes was foridden. The Scots lost their identity as a result of these Highland Clearances. But as time passed by they got it back!