When I was in Cornwall for the first time, I spend all the nights in Torquay.  But I have to admit that although I spend five days there, I didn't see much of this town. I can only remember the sea, the picturesque Coast Path and the ferris wheel. Reason enough to come back.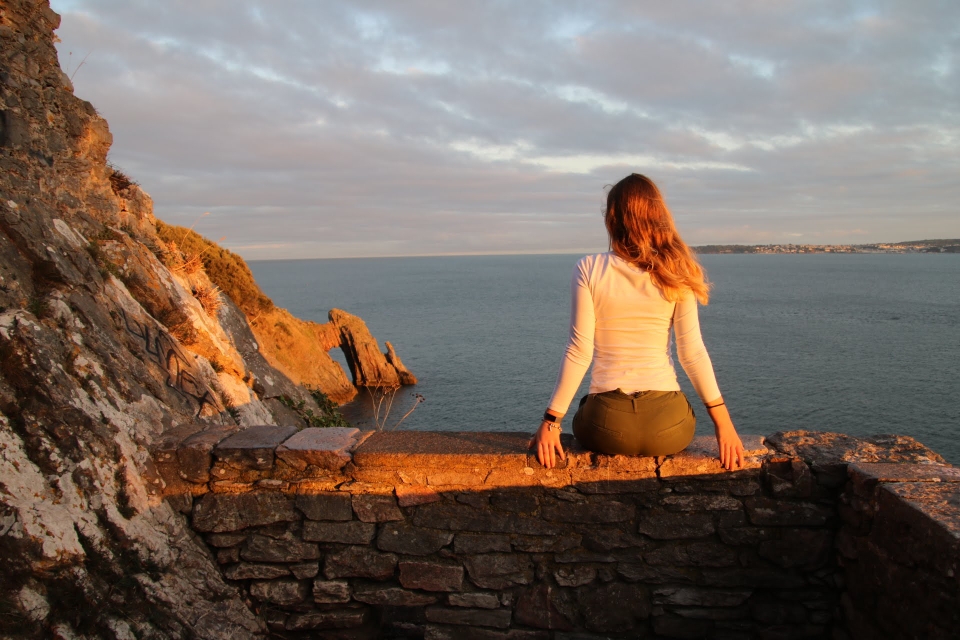 The rain from Exeter followed us to Torquay. That's not the best start you can have, but complaining doesn't help anyway. We had a room in a Bed & Breakfast, quite central and not far from the sea. Of course,  finding a parking lot was a disaster but our hosts were incredibly helpful. Whie drinking a cup of tea, Barry told us that the night before, guests had broken one of the doors, so we had to move to another room. He still got upset about it the day after, completely understandable. The two of them were new in this business.
We decided to ignore the bad weather and walked to the sea. Despite the cold weather and the wind creating very high waves, there was a man swimming in the water. The guy must have been crazy. When the sun is shining, Torquay is incredibly beautiful, especially on the beach with its typical bathhouses. Unfortunately, the sky was gray, so we went to Las Iguanas, a Latin American Reaturant with a great selection for vegans. Here I drank Guarana again after a long time, I knew that from Brazilian Adopt Students. 
In the evening the sun finally came out and I am so glad that we went out again, to explore a tiny piece of the Coast Path.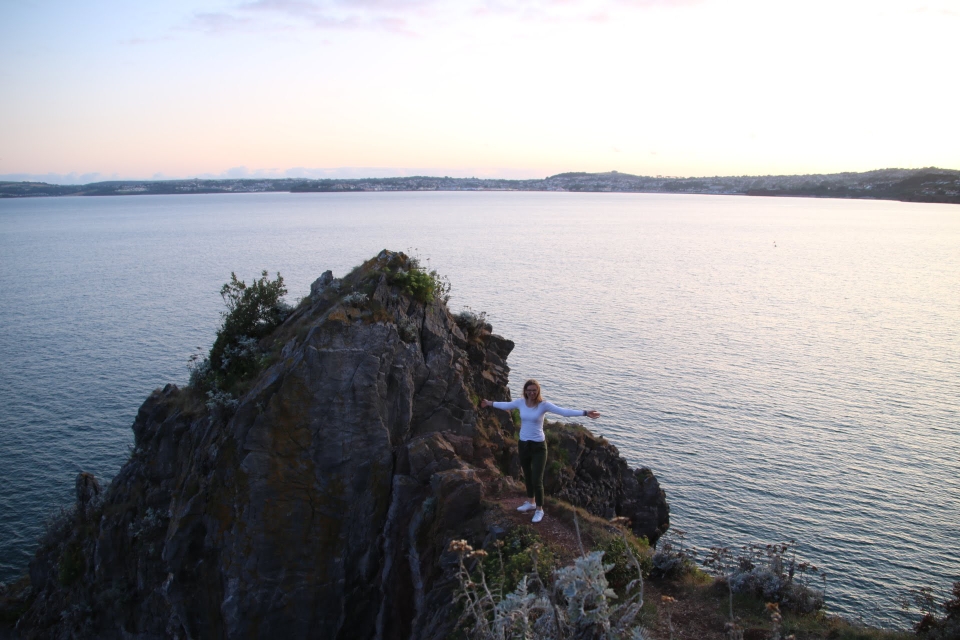 The South West Coast Path is a great opportunity to hike around Cornwall. If you do not want to do that in one piece, you can also walk on small sections along the coast. The trails are characterized by an acorn and sometimes with an arrow or a label.
If you think that there is always the same to see on the Coast Path, you are mistaken, because the coast is incredibly versatile. This time we discovered a cliff-gate on a rather small section of the path and looked at the sunset.
On the way back we noticed that the marina and the esplanade are beautifully illuminated. Anyone who comes to Torquay should definitely walk along the Coast Path in the evening.