Today we celebrate a very special day here in Germany. The Unity Day is a public holiday, with lots of festivities. Most people don't even have to go to work and if you are happy to be in Berlin on this day, you might have a very good time. If you ever asked yourself how and why we celebrate this day, you can find some answers here.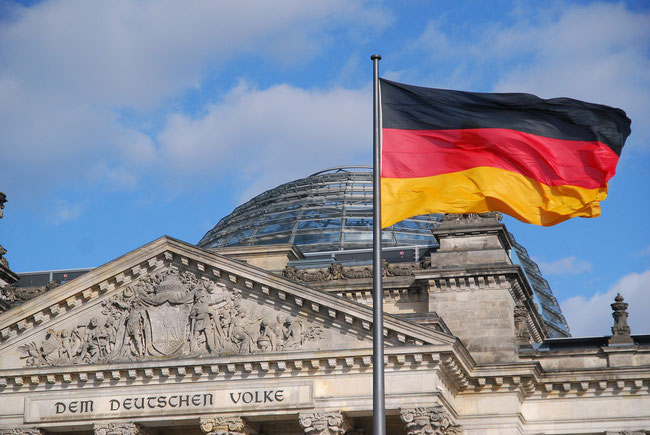 How it all began
After World War II, Germany was divided into East (GDR) and West (FRG). At that time the West  was attributed to capitalism and the East to communism. So it's no wonder that people in the two countries lived in completely different worlds, even though they were all Germans. Of course, the conflicts related to this situation ended up in a breakdown of the system.
Actually, the GDR was governed by exactly one party and the elections were severely restricted. There were no free elections and thus the citizens had little influence on politics. The planned economy made the country economically weak and inflexible. In contrast to the FRG, citizens of the GDR had to wait between five and twelve years for a car, could not buy certain luxury goods, but at least paid less for basic food.
Many citizens of the GDR were dissatisfied with the political situation and fled to West Germany. To prevent this, the wall was built in 1961.
The fall of the Berlin Wall
Before Germany was divided, Berlin was its capital, as it is today. This was the reason why also Berlin was divided into East and West. One of the most famous sights of this city is the Berlin Wall, which was built to prevent citizens from the GDR to flee to the West. 
On 9th of November 1989 politicians of the GDR came together to discuss about a new departure regulation. During a press conference, due to voting errors, journalists were told that private travel abroad is possible without preconditions. That was not the case before. The approval followed shortly and was valid "immediately and without delay".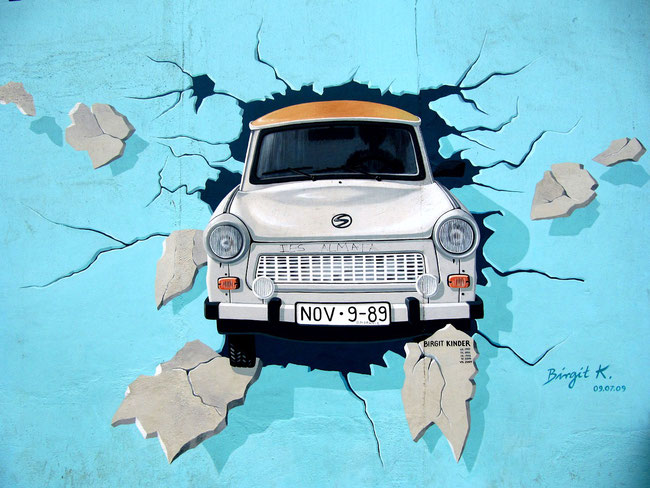 When was Germany reunited?
The official date of reunification is the 3rd October 1990. On this day the chairman of the SED proclaimed the downfall of the GDR.
A lot of people might think that the day of reunification should be the 9th of November, because this is the day when the Berlin Wall fell. Unfortunately at this date also the Kristallnacht took place, so it is negatively charged. 
How do we celebrate?
The Unity Day is officially celebrated in the state capital of the country, which is presides the Federal Council at this time.
However, it is a public holiday, so schools, shops and offices are closed, most people don't have to go to work and we enjoy a free day with our family and friends.